Turkey, Iraq to carry out joint operation against PKK terror group in northern Iraq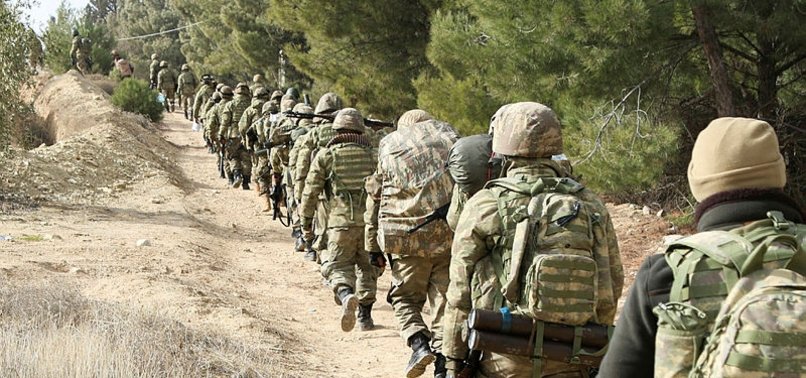 Turkish Foreign Minister Mevlüt Çavuşoğlu has announced that the Turkish and Iraqi army will jointly launch a military offensive against the PKK terrorists after Baghdad holds the parliamentary elections.
Turkey and Iraqi central government in Baghdad will carry out a joint operation against the PKK terror group in northern Iraq, Turkey's Foreign Minister Mevlüt Çavuşoğlu was quoted as saying on Thursday.
The cross-border operation may start after Iraq holds the parliamentary elections scheduled for May, broadcaster CNN Turk quoted Çavuşoğlu as saying.
Çavuşoğlu also said Turkey's offensive into northern Syria's Afrin region, which it launched on Jan. 20 against the YPG/PKK, will be completed by May.

The PKK is listed as a terrorist organization by Turkey as well as the U.S. and the EU. In its over three-decade-long terror campaign against Turkey, more than 40,000 people have been killed.
ANKARA ASKS SWEDEN TO ARREST MUSLUM
Turkey has asked Sweden to arrest PYD/PKK former co-leader Saleh Muslum, calling for his extradition from Stockholm, broadcaster NTV quoted the Turkish foreign minister as saying, its third such request to a foreign country in just over a week.
Turkey previously asked both the Czech Republic and Germany to extradite Muslim, who formerly headed the PYD which is Syrian off-shoot of the PKK terror group. He was detained in Prague last week at Turkey's request.