Israeli army rounds up 10 Palestinians in W. Bank raids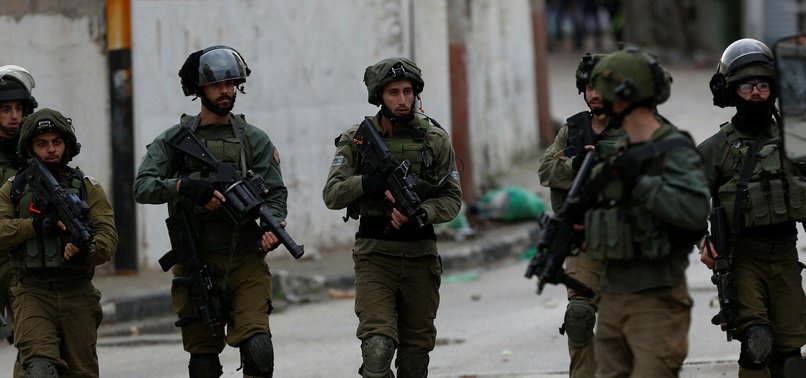 The Israeli army detained 10 Palestinians in overnight raids conducted throughout the occupied West Bank, according to an army statement released Wednesday morning.
The Palestinians were detained on suspicion of involvement in "popular terrorist activities", the statement read.
It did not elaborate further except to say that detainees had since been "referred to investigation by the security authorities".
According to estimates, roughly 6,400 Palestinians are currently incarcerated by the Israeli authorities, including 62 women and some 300 minors, along with 12 members of the Palestinian Legislative Council.
Of these, 450 are being held under what Israel calls "administrative detention" without trial or charge.
The Israeli army carries out almost daily arrest campaigns in the occupied West Bank on the pretext of searching for "wanted" Palestinians.