Turkey, Russia and Iran to hold summit on Syria in April -spokesman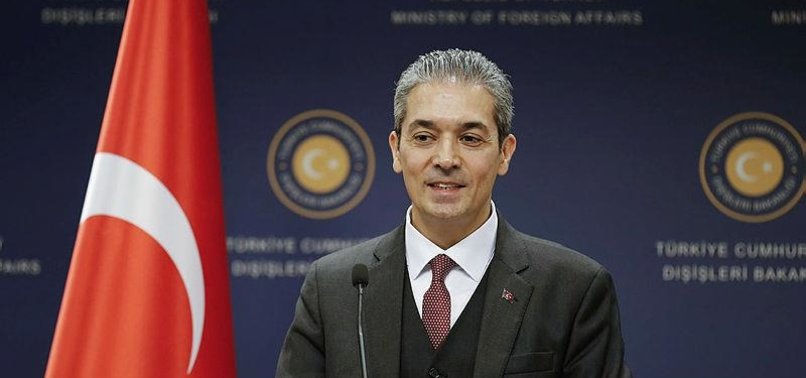 Turkey, Russia and Iran will hold a summit in April to discuss Syria and potential steps in the region, the spokesman for the Turkish foreign ministry said on Tuesday.
Foreign Ministry Spokesman Hami Aksoy also told a news conference Ankara would tell U.S. authorities during meetings on March 8-9 that it expected Washington to take concrete steps on retrieving weapons provided to the PYD/PKK terrorists.
Aksoy said Turkish Foreign Minister Mevlut Çavuşoğlu will visit Russia between March 12 and 14, and later meet with his U.S. counterpart Rex Tillerson in Washington on March 19.
Aksoy said Çavuşoğlu would also discuss during a visit to Germany the extradition of former Syrian Kurdish leader Saleh Muslim, who was released by a Czech court last week despite a Turkish extradition request.