UK: Weather woes leave 14 dead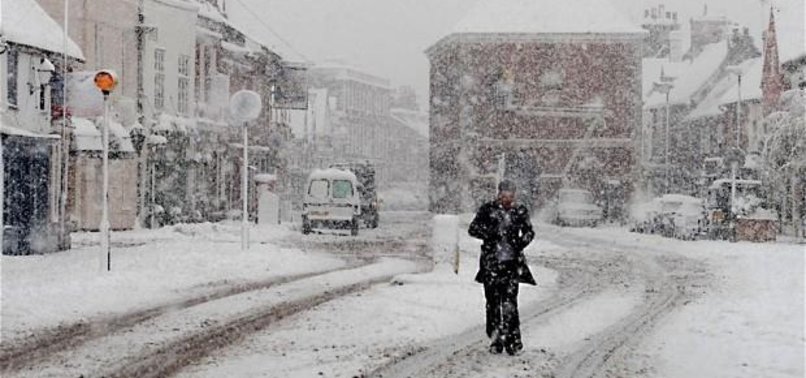 The freezing weather conditions that brought life across the U.K. and Ireland to a standstill are set to cease on Monday after leaving at least 14 people dead in weather-related accidents.
With temperatures climbing back up to the double digits, the snow and ice also mostly melted but left a great deal of damage to water and electricity networks.
Thousands of homes were left without water in parts of the U.K. and Ireland as the cold weather burst many water pipes.
More than 20,000 homes in London were left without running water over the weekend but the suppliers Thames water said the number was down to 12,000 on Monday, after apologizing for the problem.
"We've seen an increase in leaks and bursts on our network, which we are urgently dealing with as fast as we possibly can," said a statement from the company.
A number of schools were forced to close on Monday due to water problems.
People were urged by the National Health Services (NHS) to give blood after their stocks were depleted during the bad weather.
In the northern regions, the military, R.A.F. personnel, and the marines were deployed to assist in clearing snow from motorways, highways, and main roads, as well as helping emergency services gain access to areas that were cut off.
- ECONOMIC IMPACT
The worst weather conditions since 2010 also brought many trades came to a grinding halt, including construction work.
According to analysts, the extreme weather did the most damage to the construction industry, with a huge loss of £2 billion ($2.75 billion) over last week.
As transport links also took a huge blow from the Beast from the East-as the freezing weather front was called-and Storm Emma, hundreds of flights and trains were canceled.
Supermarket shelves were emptied during the peak of the storm as people bought more than normal and supplies were interrupted.
High street trade was also hit as the public was warned to stay indoors with red warnings in place.
The full scale of the damage done by the bad weather has yet to be seen, but the disruption is estimated to have caused £1 billion in lost revenue each day.