British embassy in Ankara marks Int'l Women's Day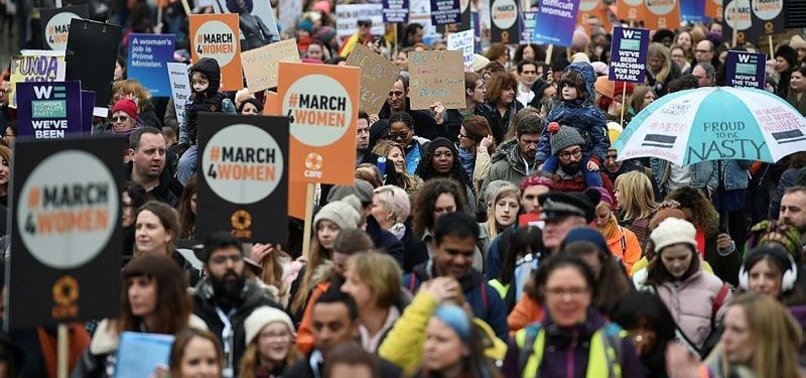 The British embassy in the capital Ankara marked on Monday the International Women's Day and the 100th anniversary of women getting the right to vote in the United Kingdom.

The newly-appointed UK envoy to Turkey Dominick Chilcott made the opening remarks of the event at the embassy.
Drawing attention to the importance of gender equality in the society, Chilcott said embassies' outreach in Turkey and all over the world play an important role in this matter.
"We are celebrating in the U.K. the centenary of 1918 because 1918 is the year women got the first vote in the U.K. after World War I," he added.
Jennifer Anderson, the minister counsellor and the deputy head of mission, for her part, described their motivation as "an opportunity to celebrate women's achievements."
Touching the issue of "underrepresentation" of women in many areas, Anderson emphasized that it is a "global issue."
As the guest speaker, Ayşe Bükülmeyen, an author and a journalist, shared her insights on the research of a British journalist Grace Ellison.
Characterizing Ellison as a bridge between cultures and a passionate supporter for Turkish culture, Bükülmeyen said Ellison's interesting story emphasizes the importance of collaboration among women for empowerment, and the long lasting collaboration in between the U.K. and Turkey, as well.
International Women's Day, celebrated on March 8, was emerged from the labor movements' activities in the U.S. and Europe at the beginning of the 20th century.