US 'not surprised' by new Russian nuclear threats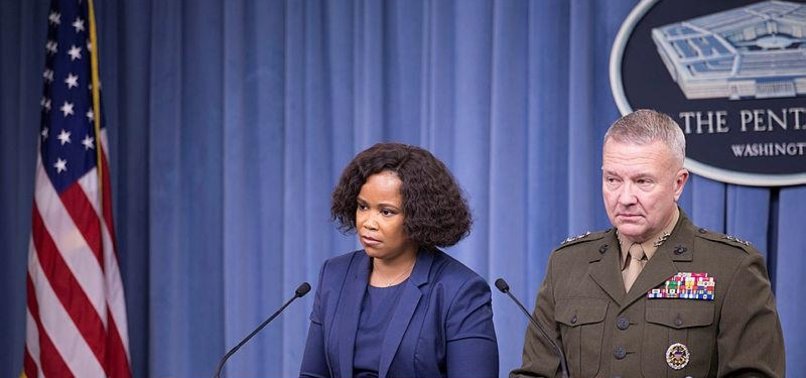 The U.S. nuclear capacity is strong enough to deter even Russia's new nuclear weapons, the Pentagon said Thursday, adding that the U.S. is ready to defend itself at any time.
"We need to ensure that our nuclear stockpile stays a credible nuclear deterrent. That's the key," Pentagon spokeswoman Dana White told reporters. "We are prepared to defend this nation no matter what."
White's remarks came after Russian President Vladimir Putin announced that they are building advanced nuclear weapons that will significantly boost the Kremlin's military capabilities.
According to Putin, the weapons include a nuclear-powered cruise missile, a nuclear-powered underwater drone, and a new hypersonic missile.
"Now they need to take account of a new reality and understand that everything I have said today is not a bluff," said Putin, claiming that the nuclear-powered cruise missile was tested last year and boosts not only a "practically unlimited range" but also advanced maneuverability and speed.
"No one in the world has anything like that," he added. "It may appear someday, but by that time we will develop something new."
In response to Putin's announcement, White said the U.S. has been watching Russia and the Pentagon is not surprised.
When asked about the U.S. missile defense system, she said that defense has never been about Russia.
"They know very well that it's not about them, our missile defense has never been about them," White added.
"Our missile defense, in large part, has to do with rogue nations," not Russia, she said.
"We need to ensure we have a credible nuclear deterrent and we are confident and are prepared to defend the nation no matter what," she added.
Additionally, the White House said Putin's announcement "has confirmed what the United States government has known all along, which Russia has denied."
"Russia has been developing destabilizing weapons systems for over a decade in direct violations of its treaty obligations," spokeswoman Sarah Huckabee Sanders told reporters.
"America is moving forward to modernize our nuclear arsenal and ensure our capabilities are unmatched."