Turkish agency provides food, healthcare to Eastern Ghouta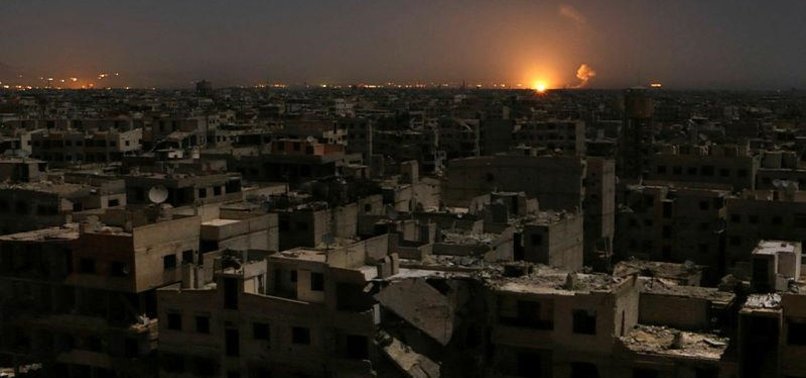 An Istanbul-based aid agency has provided food and healthcare to thousands of people in besieged Eastern Ghouta, it said on Friday.
Alliance of International Doctors (AID) has sent food to 2,500 people and issued 12,500 medical prescriptions every month, for more than a year, the agency said in a statement.
There are serious health problems in the region due to lack of food and medicine. Hospitals and health workers are targeted making the healthcare system unworkable, it said.
"Unfortunately, there has been an increase in deaths due to recent attacks in the region. We want our supporters and donors to continue helping people of Eastern Ghouta," AID head Yahyahan Guney said.
He also said they needed further support for food, medicine, medical equipments, sanitary products and baby formulas.
Donations can be made at www.aidoctors.org.
The attacks carried out by the Assad regime and its supporters in Eastern Ghouta have killed 674 civilians in the past 12 days, according to civil defense group White Helmets.
The Damascus suburb has been under siege for the last five years and humanitarian access to the area, which is home to 400,000 people, has been completely cut off.
In the past eight months, Assad regime forces have intensified their siege of Eastern Ghouta, making it nearly impossible for food or medicine to get into the district and leaving thousands of patients in need of treatment.
Syria has been locked in a devastating conflict since early 2011 when the regime cracked down on demonstrators with unexpected ferocity.
According to UN officials, hundreds of thousands of people have been killed in the conflict to date.