Trump communications chief, longtime aide, to resign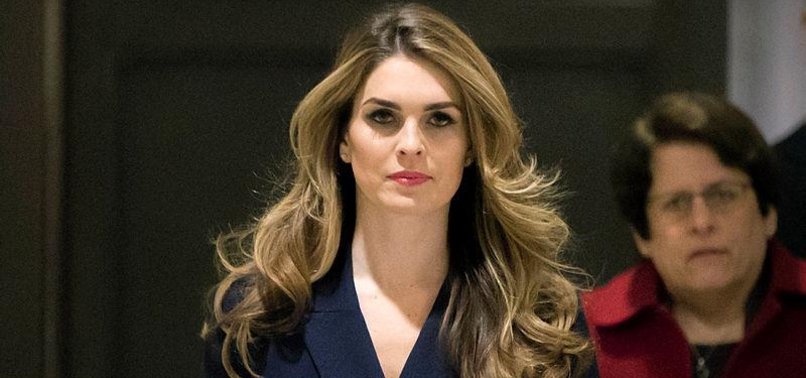 Hope Hicks, the White House's communications director, is resigning from her post after working for President Donald Trump in various capacities for the past three years, the White House confirmed Wednesday.
Hicks, 29, is Trump's longest serving aide. She has worked with him since before the president announced his candidacy for America' highest office.
"There are no words to adequately express my gratitude to President Trump. I wish the President and his administration the very best as he continues to lead our country," the model turned White House communications director said in a statement distributed by the White House.
She is not expected to leave her post immediately, but transition out over a period of weeks.
The announcement comes one day after Hicks testified before the House intelligence committee for eight hours, reportedly telling lawmakers that while she told white lies during her time in the White House she never lied about substantive issues, including the ongoing investigation into Russia's alleged interference in the 2016 election.
The disclosure was first made public by the New York Times. The House committee is investigating what U.S. officials have called Russia's "influence campaign".
It is unclear why Hicks is exiting the White House, but she reportedly played a prominent role in crafting the public defense of Rob Porter, a White House official who left the White House amid disclosures of spousal abuse allegations from his two ex-wives that consequently led to revelations about dozens of White House officials operating under interim security clearances.
Hicks was dating Porter at the time, and the official White House timeline of his departure has come under media scrutiny.
Trump lauded Hicks for her performance, saying she has done "great work" during her time at the White House.
"She is as smart and thoughtful as they come, a truly great person," Trump said in a statement. "I will miss having her by my side but when she approached me about pursuing other opportunities, I totally understood. I am sure we will work together again in the future."