US training Europeans to use nuclear weapons against Russia, Russian FM says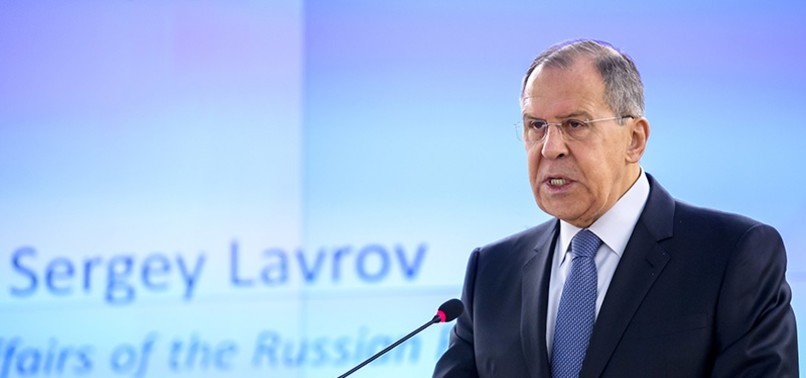 Russian Foreign Minister Sergei Lavrov on Wednesday accused Washington of training Europeans in the use of nuclear weapons, with the aim of using them against his country.
"Nuclear disarmament is hampered by the U.S. non-strategic nuclear weapons in Europe," Lavrov told the U.N. Conference on Disarmament in Geneva.
Russia's top diplomat took particular issue with "nuclear so-called sharing missions," in which one sees "non-nuclear (EU) member states taking place in the planning of the use of U.S. non-strategic nuclear weapons, and involved in corresponding skills training."
"The U.S. military is training the armed forces of European countries to employ tactical nuclear weapons against Russia," he said.
He insisted that "the presence of ready-for-use U.S. tactical nuclear weapons in Europe is not just remnants of the Cold War, but clearly an aggressive stance."
And he called on "European citizens to say no to the deployment on their territory of the most powerful weapon of mass destruction possessed by the one and only state which has already used it," referring to the two atomic bombs the U.S. dropped on Japan to end World War II.
Lavrov also voiced alarm Wednesday over the "considerable shifts in the U.S. approach" to nuclear weapons, referring to Washington's announcement earlier this year that it plans to revamp its nuclear arsenal by developing new low-yield weapons.
Washington has portrayed the policy as a necessary response to actions taken by Russia and China, claims Moscow and Beijing have fiercely denounced.
This move, Lavrov said, "leads to a lower threshold for the use of nuclear weapons."
The U.S. ambassador to the Conference on Disarmament, Robert Wood, took the floor to denounce Lavrov's comments.
"This is a typical Russian statement, ... where it looks to blame the United States for everything that is wrong in the world," he said.
"I'm surprised they haven't decided to blame us for heavy snowfall, ... but that could come soon," he added.