Turkey's main opposition leader backs Afrin operation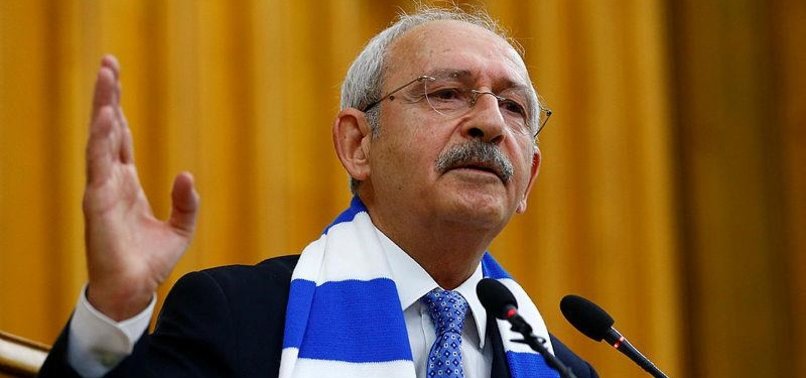 The leader of the main opposition Republican People's Party (CHP) on Monday expressed his "full support" for the ongoing Olive Branch Operation in Syria's Afrin.
Speaking to lawmakers during a parliamentary group meeting in capital Ankara, Kemal Kılıçdaroğlu said terror groups along Turkish borders not only posed a danger to Turkey but also to countries backing those groups.
Kılıçdaroğlu said Turkey would never allow any terrorist presence along its southern borders.
"We should all jointly say 'No' to terrorism," he said.
"We give our full support to Afrin operation."
On Jan. 20, Turkey launched Operation Olive Branch to clear PYD/PKK and Daesh terrorists from Afrin in northwestern Syria.
According to the Turkish General Staff, the operation aims to establish security and stability along Turkish borders and the region as well as to protect the Syrian people from the oppression and cruelty of terrorists.
The operation is being carried out under the framework of Turkey's rights based on international law, UN Security Council decisions, self-defense rights under the UN Charter and respect for Syria's territorial integrity.