Turkey, Austria look to normalize relations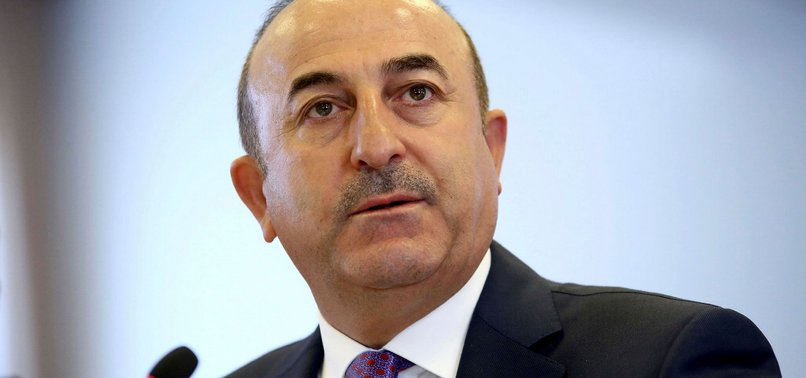 Turkish Foreign Minister Mevlüt Çavuşoğlu said on Thursday that Turkey and Austria looked to normalize relations after months of tensions between Ankara and Vienna.
Speaking at a joint news conference with his Austrian counterpart Karin Kneissl, Çavuşoğlu said: "We've agreed to normalize our relations."
Ties between the two countries soured in 2016, due to restrictions imposed by Austrian authorities on Turkish politicians who wanted to campaign in the country ahead of a key referendum in Turkey. The campaigns were to take place targeting Turkish nationals living in Austria.
Ankara had also sharply criticized the Austrian government for what it considered to be illiberal integration policies, its populistic rhetoric and failure to take a strong stance against growing racism and Islamophobia.
In response to a question over the U.S. proposal to set up a 30-kilometer (approx. 19 miles) safe zone in Syria's northwestern Afrin region, Çavuşoğlu said: "We need to reestablish trust first with U.S. in order to [...] talk about [establishing] a safe zone [in Syria] or a serious subject."
According to a diplomatic source on Wednesday, Çavuşoğlu said his U.S. counterpart had proposed a 30-kilometer safe zone in Syria's northwestern Afrin region.
On the sidelines of a foreign ministers' meeting, which was held in Paris on Tuesday, Çavuşoğlu met U.S. Secretary of State Rex Tillerson.
The Afrin issue topped the agenda in the meeting, said the source, who asked not to be named due to restrictions on speaking to the media.
Tillerson told Çavuşoğlu that the proposed 30-km safe zone would address Turkey's security concerns, the source added.