PYD/PKK supporters attack on mosque in Germany's Hannover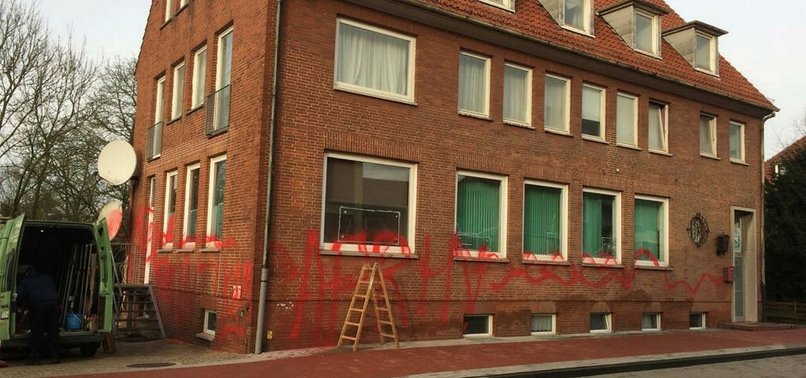 PYD/PKK terror group sympathizers have vandalised the Stade-Bützfleth Ulu Mosque and a youth center that belongs to the mosque, breaking windows and writing threatening messages onto the wall.
The supporters of the PKK terrorist organization-linked Democratic Union Party (PYD) and its armed wing People's Protection Units (YPG) attacked a mosque in in Hannover, Germany, breaking windows, vandalizing and spray painting threats onto the wall.
The Stade-Bützfleth Ulu Mosque, and a youth center that belongs to the mosque was attacked around 2 am, Anadolu Agency (AA) reported. Slogans and threatening messages were painted on the wall while all the windows were broken.
The police have launched an investigation after the mosque's management filed a complaint.
Recently mosques in Germany have been a victim of similar attacks.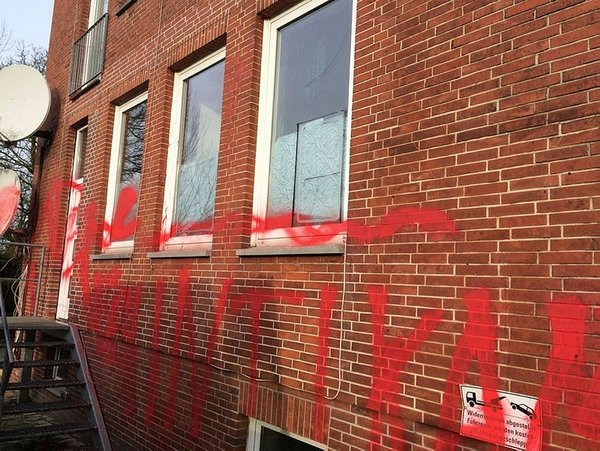 The Yeşil Mosque in Minden and Eyüp Sultan Mosque in Saxony were attacked on Jan.20, and 21 and on Wednesday Eyüp Sultan Mosque in Frankfurt was attacked by PYD/PKK supporters.
Turkey on Saturday launched Operation Olive Branch to remove PKK-affiliated and Daesh terrorist groups from Afrin.
The PKK has been banned in Germany since 1993, but it is still active with nearly 14,000 followers among the country's Kurdish immigrant population.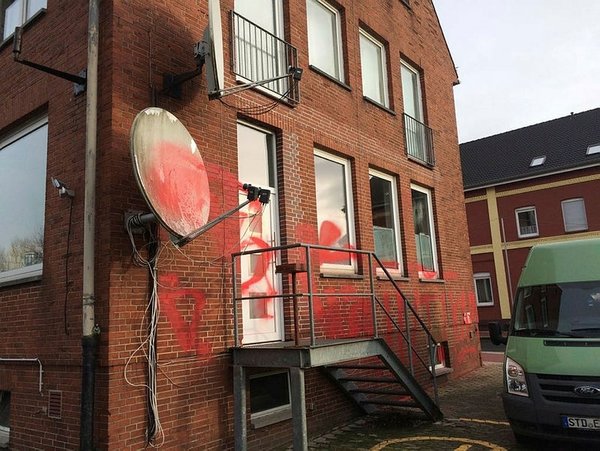 Germany has a 3-million-strong Turkish community, many of whom are second- and third-generation German-born citizens of Turkish descent whose grandparents moved to the country during the 1960s.