Turkey to play Russia, Sweden in UEFA Nations League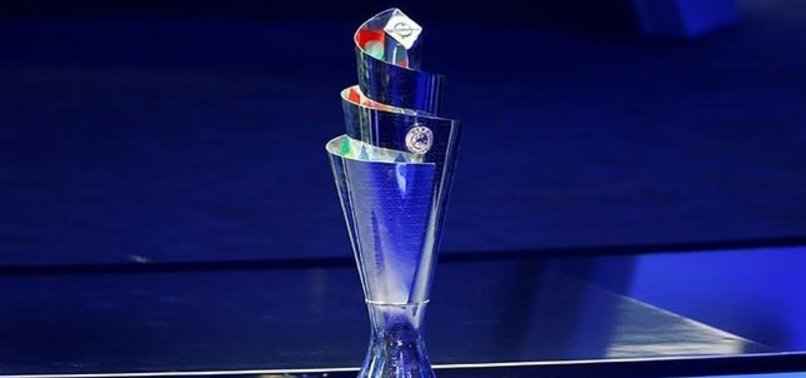 European football's governing body UEFA on Wednesday held a draw for the inaugural Nations League competition.
Turkey was drawn into the same group with Russia and Sweden.
The newly introduced international competition will see the 55 UEFA members into four leagues, with promotion and relegation, and takes place in September, October and November this year. The four group winners from League A meet to determine the overall champions in June 2019.
The Nations League aims replace friendly games with competitive fixtures.
The groups drawn are as follows:
League A (12 teams, four groups of three)
Group 1: Germany, France, Netherlands Group 2: Belgium, Switzerland, Iceland Group 3: Portugal, Italy, Poland Group 4: Spain, England, Croatia
League B (12 teams, four groups of three)
Group 1: Slovakia, Ukraine, Czech Republic Group 2: Russia, Sweden, Turkey Group 3: Austria, Bosnia-Herzegovina, Northern Ireland Group 4: Wales, Ireland, Denmark
League C (15 teams, three groups of four, one group of three)
Group 1: Scotland, Albania, Israel Group 2: Hungary, Greece, Finland, Estonia Group 3: Slovenia, Norway, Bulgaria, Cyprus Group 4: Romania, Serbia, Montenegro, Lithuania
League D (16 teams, four groups of four)
Group 1: Georgia, Latvia, Kazakhstan, Andorra Group 2: Belarus, Luxembourg, Moldova, San Marino Group 3: Azerbaijan, Faroes Islands, Malta, Kosovo Group 4: Macedonia, Armenia, Liechtenstein, Gibraltar