Egypt's Sisi launches presidential bid after biggest rival arrested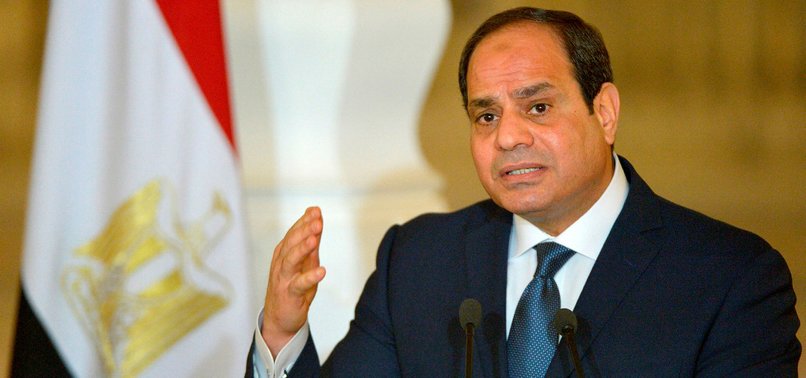 President Abdel-Fattah el-Sissi has submitted his nomination documents to Egypt's election commission, a day after a potentially serious challenger was arrested over criminal allegations.
Egyptian President Abdel Fattah al-Sisi officially launched his bid for a second term in office on Wednesday, submitting documents to register as a candidate, state news agency MENA said, a day after his main potential rival was arrested.
Sisi, who won an election in a landslide in 2014 after leading the army in ousting Muslim Brotherhood's Mohamed Mursi a year earlier, becomes the first candidate to register officially for the election set for March 26-28.
Images released by his office showed workers taking out of the back of a van boxes bearing the president's image and the phrase "long live Egypt!" el-Sissi's trademark slogan.
The boxes contained "recommendations" from voters who want el-Sissi to run for a second, four-year term in the March 26-28 vote. Under the constitution, would-be candidates must obtain 25,000 recommendations from voters or secure the support of 20 elected lawmakers to qualify to run.
The military Tuesday arrested former chief of staff Sami Annan over allegations of forgery and breaching military rules.