U.S. President Trump floats idea of rule change to end shutdown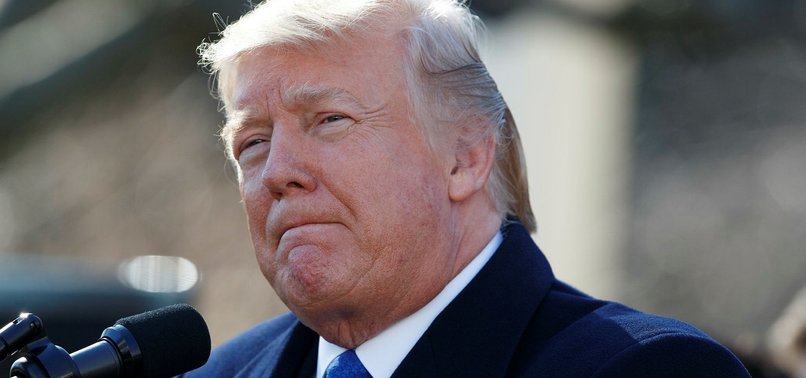 U.S. President Donald Trump said on Sunday that if the government shutdown stalemate continued, Republicans should fund the government by changing Senate rules, which currently require a super-majority for appropriations bills to pass.
President Donald Trump says if the government shutdown drags on, Republicans should consider changing the rules in the Senate to make it easier to pass legislation without votes from Democrats.

"The Dems (Democrats) just want illegal immigrants to pour into our nation unchecked. If stalemate continues, Republicans should go to 51 percent (Nuclear Option) and vote on real, long term budget," Trump said on Twitter.
Trump's proposal was almost immediately rejected by Senate Republican Leader Mitch McConnell.
Senate Republicans oppose changing the chamber's rules so that legislation to fund the government and end the current shutdown could pass with a simple majority, the spokesman said.
"The Republican Conference opposes changing the rules on legislation," the spokesman said in an email.
Democratic Sen. Dick Durbin of Illinois says that would mean the end of the Senate as the Founding Fathers envisioned it.

Current Senate rules require a super-majority of three-fifths of the chamber, usually 60 out of 100, for legislation to clear procedural hurdles and pass.
The shutdown is now in its second day. Lawmakers are set to return to work on Capitol Hill later Sunday but there's no sign of a possible deal.
Durbin tells ABC's "This Week" that "we have to acknowledge a respect for the minority."
Funding for federal agencies ran out Saturday with Trump and Republican lawmakers locked in a standoff with Democrats. There appeared to be no clear path for a quick end to the crisis.
Democrats say short-term spending legislation must include protections for illegal immigrants brought to the United States as children, known as "Dreamers." Republicans, who have a slim 51-49 Senate majority, said they would not negotiate on immigration until the government was reopened.
With elections set in November for a third of U.S. Senate seats and the entire House of Representatives, both sides are maneuvering for the shutdown.