Internal solution to Syria would be better: UN chief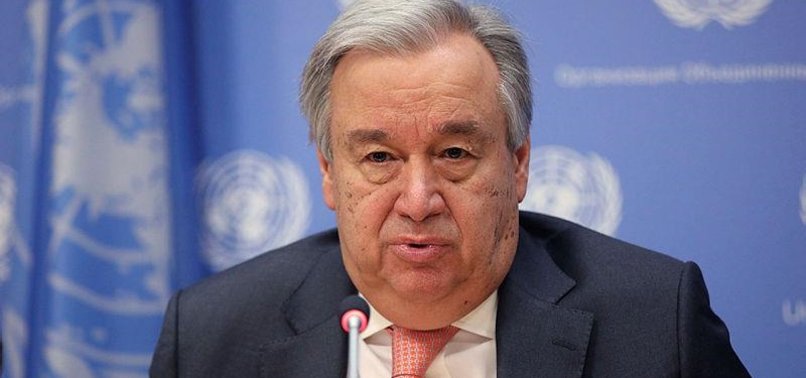 An internal solution to the problems in Syria "would be much better," the head of the UN said Tuesday.
"If Syrians could solve their own problems, it would be much better," Antonio Guterres told reporters during a news conference at UN headquarters.
Guterres emphasized that the Geneva process must be revived and said a military solution would not be an answer for the crisis in Syria.
"... after all these years, if so many are still betting on military operations [in Syria], it is clear that there is no military solution," he said.
Peace talks were launched in Geneva in 2012 to find a political solution to the conflict while talks in Kazakhstan's capital Astana began in 2017 toward a cease-fire that has been fragile, to date.
Guterres' comments come on the heels of an announcement by U.S.-led coalition spokesman Ryan Dillon for plans to establish a 30,000-strong border security force in Syria with the SDF -- a U.S.-backed group of largely PYD/PKK terrorist elements.
The PYD/PKK is the Syrian offshoot of the PKK terror group that has been designated a terrorist organization by Turkey, the U.S. and the EU.
Since the mid-1980s, the PKK has waged a wide-ranging terror campaign against the Turkish state, in which an estimated 40,000 people have been killed.