Prominent Kosovo Serb politician assassinated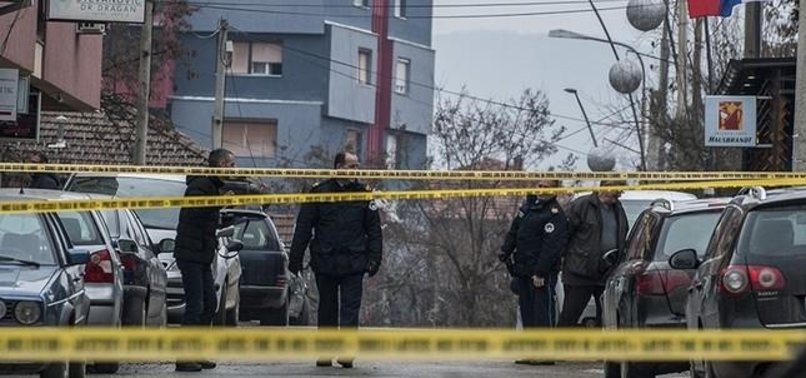 A leading Serb politician in northern Kosovo was shot and killed Tuesday morning, raising ethnic tensions in the region and halting EU-mediated talks between Kosovo and Serbia on the day they were due to resume.
Kosovo Serb politician Oliver Ivanovic has been assassinated on Tuesday in a drive-by shooting in northern town of Mitrovica in Kosovo.
Nabosja Vlajic, lawyer of Ivanovic, told Anadolu Agency the politician lost his life after receiving bullet wounds in the upper part of his body.
On the other hand, Kosovo Police Regional Director, Besim Hoti, said that the attack took place around 08:00 a.m. local time (0700GMT).
Hoti said the investigation into the incident has been launched.
Following the attack, Serbian delegation left talks with Pristina in Brussels and returned to the country.
"This is a criminal and terrorist act that must be and will be punished," said Marko Djuric, the head of the Serbian Government's Office for Kosovo and Metohija.
Serbian President Aleksandar Vucic described the murder as an "act of terrorism".​
​"This is a terrorist act as far as the state of Serbia is concerned, and our stance toward that act will be in line with that," Vucic said at a news conference following an extraordinary meeting of the Council for National Security.
"The meeting was agreed and a letter was sent to the organs of EULEX (European Union Rule of Law Mission in Kosovo) and UNMIK(United Nations Interim Administration Mission in Kosovo) that the state organs of the Republic of Serbia take part in the investigation, because that would mean discovering the truth about the murder," Vucic said.
According to him, the Serbian Prosecutor's Office for Organized Crime will launch a pre-trial procedure today.
"All the measures necessary for the state of Serbia will be taken and we will find the killer, I asked Federica Mogherini and all the representatives of the international community to carry out the job professionally and responsibly," Vucic told a press conference.
The 64-year-old Ivanovic was one of the key politicians in Serb-dominated northern Kosovo, a former Serbian province.
Ivanovic, who commanded Serb paramilitary groups in the war in Kosovo, was sentenced to 9 years in prison in 2016 for crimes committed against Albanian civilians during the war. The Supreme Court overturned the decision in 2017 and ordered retrial.
Kosovo declared independence from Serbia in 2008 but Belgrade insists the country remains part of Serbia. Since then tensions have remained between Kosovo's ethnic-Albanian majority and a small Serb minority in the north.
It is recognized by over 100 countries, including the U.S., Britain, France, Germany and Turkey.
Serbia, Russia and China are among the countries which have not yet recognized Kosovo's independence.