Assad regime launch chlorine gas attack in Syria's Eastern Ghouta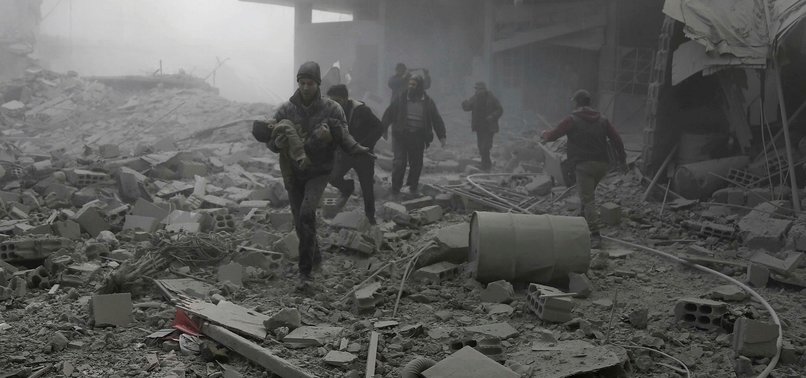 The pro-Assad forces have conducted chlorine gas attack targeting residential areas in the Duma district in Syria's Eastern Ghouta. A great number of civilians have been affected in the treacherous attack.
Syrian regime warpanes carried out a chlorine gas attack in the Eastern Ghouta suburb of Damascus on Saturday, according to a Syrian paramedic group.
The attack targeted residential areas in the Duma district in Eastern Ghouta, the Syrian Civil Defense, know as White Helmets, said on Twitter.
It said civilians affected in the attack were taken to nearby hospitals for treatment.
Meanwhile, two people, including a child, were killed in an artillery shelling by regime forces in several districts in Eastern Ghouta, according to White Helmets.
Home to some 400,000 people, Eastern Ghouta has remained under a crippling siege by the Bashar Assad regime since late 2012.
It falls within a network of de-escalation zones -- endorsed by Turkey, Russia and Iran -- in which acts of aggression are expressly prohibited.
Syria has only just begun to emerge from a devastating conflict that began in 2011, when the Assad regime cracked down on demonstrators with unexpected ferocity.