More than 50 FETO suspects arrested across Turkey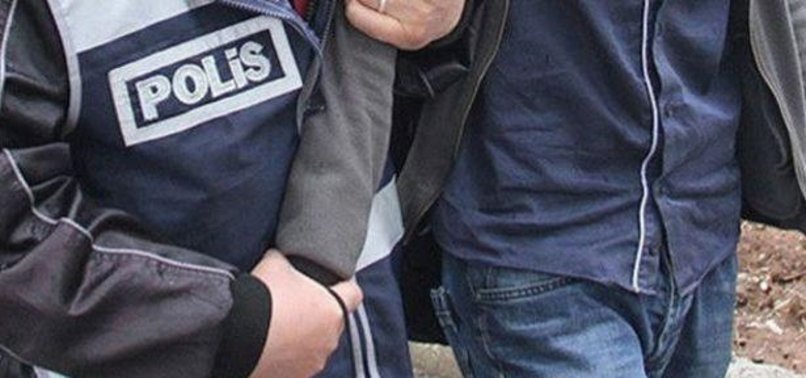 Police arrested 55 people across Turkey on Friday for suspected links to the Fetullah Terrorist Organization (FETO), the group behind the 2016 defeated coup, according to a security source.
Twenty-two suspects were arrested in the eastern province of Malatya, the source said on condition of anonymity due to restrictions on talking to the media.
The arrests came after security forces carried out simultaneous raids on 25 addresses in six different provinces, including Bingöl, Elazığ, Erzurum, Mersin, Trabzon, and Malatya.
The suspects were accused of using FETO's encrypted smart phone messaging app ByLock, the source added.
In another operation based in the northern Tokat province and carried out in 17 provinces including Konya, Mardin and Istanbul, 10 suspects were arrested as part of a probe of FETO's military infiltration.
The suspects were among 23 people arrest warrants were issued for.
In another probe of FETO's military infiltration in Tokat, five former soldiers were arrested in four different provinces, including Ankara, Izmir and Sirnak.
-AIR FORCE INFILTRATION
In the central Eskisehir province, two former soldiers were arrested as part of a probe into FETO's Turkish Air Force infiltration.
In the Aegean Izmir province, 16 suspects were arrested for providing financial support to FETO.
Meanwhile, in Izmir, a court sentenced a person to 15 years in prison for being a senior member of FETO.
He was also accused of using ByLock over 1,800 times.
FETO and its U.S.-based leader Fetullah Gulen orchestrated the defeated coup on July 15, 2016, which left 250 people martyred and nearly 2,200 injured.
Ankara accuses FETO of being behind a long-running campaign to overthrow the state through the infiltration of Turkish institutions, particularly the military, police, and judiciary.