Indonesian Muslims protest Facebook for blocking Islamist accounts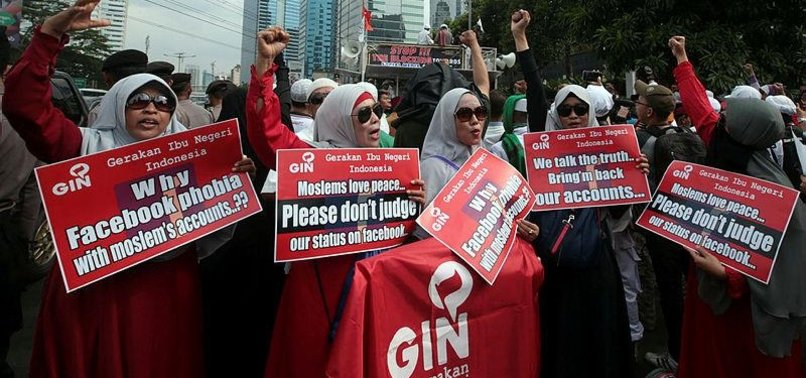 Dozens of Muslims rallied outside the offices of Facebook in the Indonesian capital Jakarta on Friday to protest the blocking of accounts linked to a hardline Islamist group.
The crowd, calling themselves the Alliance against Facebook's Atrocity, accused the US-based social network of double standards in policing content deemed to be violating its terms of service.
Facebook has deactivated accounts related to the Islamic Defenders' Front, citing hate speech and homophobic content - but protest leader Ali Al-Athis claims the site is ignoring vitriol against Muslims.
"If they are really against hate speech, they should take action against hate speech targeting Muslims, which is widespread on Facebook," he said.
He said Facebook had also deactivated accounts devoted to humanitarian causes linked to Muslim groups.
Facebook could not be reached for comment.
A lawyer for the Islamic Defenders' Front, Eggy Sudjana, said no one from Facebook Indonesia showed up to meet the protesters.
The Islamic Defenders' Front is notorious for acts of vigilantism. Its members have raided bars, accusing them of harbouring drug addicts and prostitutes, and harassed members of religious and sexual minorities.