Protests against child rape, killing continue in Pakistan
WORLD
Agencies and A News
Published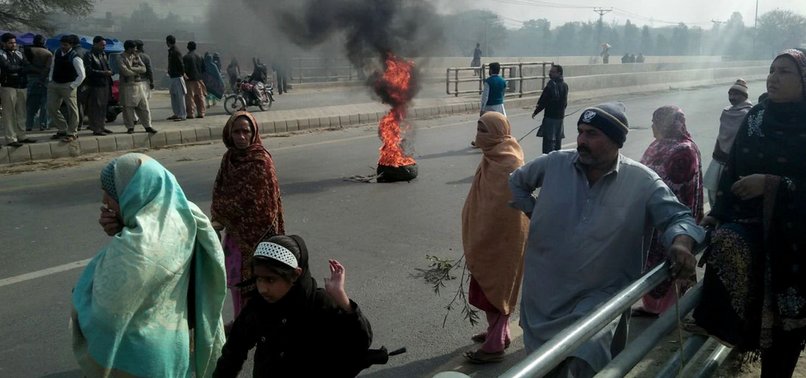 Protests against the rape and killing of a minor girl spread to several cities across Pakistan on Thursday, local media reported.
The 8-year-old girl went missing six days ago in northeastern Kasur city and her body was found from a garbage dump Tuesday night, local broadcaster Express News reported.
Her death kicked off a social media campaign where citizens expressed outrage for government apathy towards repeated cases of child abuse in the country.
Riots on Wednesday in Kasur saw police clashing with protesters leaving two people dead.
Thursday's footage on local Geo TV showed angry mobs virtually taking over Kasur blocking the main highway, torching private and public property and burning tires.
The protesters also erected barricades at several roads cutting the city with rest of the country with no police in sight.
Demonstrations and rallies were also held in capital Islamabad, Lahore, Karachi, Peshawar, Quetta and other cities. The protesters, mainly students staged a sit in and blocked a major highway in Lahore, the capital of northeastern Punjab province, Geo TV reported.
On Jan. 4, the victim's family had registered a complaint with the local police stating the minor girl had gone missing after she went for her Quran class. The family alleges police did not cooperate with them.
An initial postmortem report confirms she had been raped, police said.
Punjab Chief Minister Shehbaz Sharif visited the victim's family Thursday morning assuring them the culprits will be caught and punished, local media reported.
According to investigators, a serial killer is behind all the cases of rape and murder of minors since 2015, local daily Dawn reported.
In 2015, the city made headlines after a gang of pedophiles was busted who had abducted and sexually abused at least 280 children for a span of several years.
Many of the victims who spoke to the media were adult men -- who had kept the abuse hidden for several years.