Turkey marks Working Journalists' Day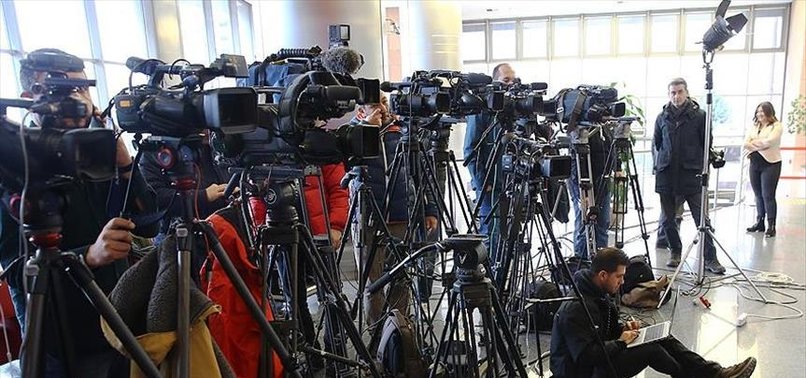 Turkish media workers Wednesday marked January 10 Working Journalists' Day, which has been celebrated since 1961 to honor the rights of journalists.

Turkish President Recep Tayyip Erdoğan released a message on Tuesday to celebrate the Working Journalists' Day.

Erdoğan underscored the importance of ensuring that media corporations face no limitations in conveying to people all the events in every corner of the country as well as the world, which is a democratic necessity.
"Although I have been harmed by the media from time to time throughout my political life, I have always struggled, and still do struggle, to make sure that different voices and cultures are able to freely express themselves and voice their opinions," Erdoğan said in his message.
"Only a free, transcendent, and fair media can help achieve a society that is open to the world, able to follow every issue of concern to its country and humanity, that can voice its opinions, that is participatory and faces up to the realities of the day as they are," he said.
Erdoğan emphasized that journalism was not merely reporting news but also involved making comments.
"However," he said, "some people who presume on our sensitivity regarding freedom of expression engage in generating disinformation in an attempt to undermine the brotherhood of our nation and the integrity of our state through manipulative news stories."
He went on to say that as long as those whose main concern was to engage in real journalism and those who abused journalism as a means to their own ends were clearly distinguished from one another, "our media corporations will carry out their essential functions by contributing to the promoting, developing, and strengthening of the democratic standards in our country."
The Turkish president concluded his statement by saying that his biggest wish was for working journalists to have the optimum environment where they could enjoy comfortable working conditions, improve themselves, and receive the proper compensation for their labor.
On Wednesday, leader of Turkey's main opposition Republican People's Party (CHP) Kemal Kılıçdaroğlu also celebrated Turkish journalists' day in a Twitter post.
"It is indispensable for a democracy to ensure that journalists can work freely," Kılıçdaroğlu posted: "Once again I'm shouting out to the world that journalism is not a crime."