Turkey, Croatia agree to strengthen cooperation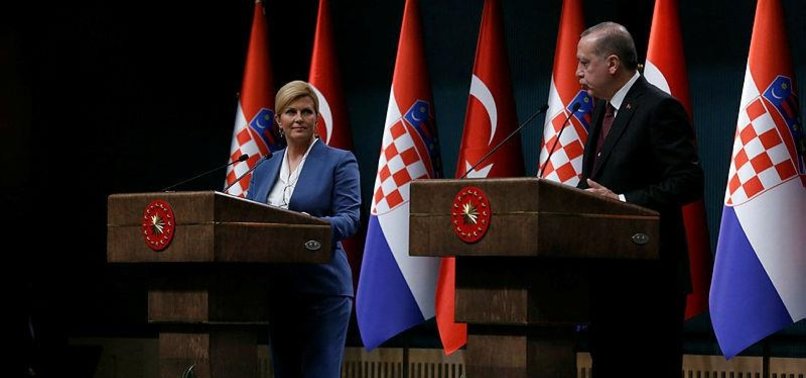 Turkey and Croatia have agreed to further strengthen their bilateral cooperation, Turkish President Recep Tayyip Erdoğan said Tuesday.
"We agreed to further reinforce the cooperation between Turkey and Croatia in the international arena," Erdoğan said at a joint news conference with Croatian President Kolinda Grabar-Kitarovic in Ankara.
Erdoğan said they discussed both bilateral relations in economy, trade, culture and politics, and also regional and international issues -- including Syria and Iraq.
"We also discussed in detail the fight against terrorism with the [Croatian] president," he said.
Turkey will continue to "root out" the Fetullah Terrorist Organization (FETO) -- the group behind the 2016 defeated coup -- in the Balkans, the president said.
"I thank them for [showing] their sensitivity in this regard," he added.
Erdoğan believed "fruitful and successful" meeting with Kitarovic will accelerate the relations.
Kitarovic, for her part, said her one-day visit to Ankara was "vital".
"We do not have any problem, but of course we can further enhance our relations," she said.
Kitarovic believed it is possible to increase the bilateral trade volume to $1 billion.