Riots in Pakistani city after rape, killing of minor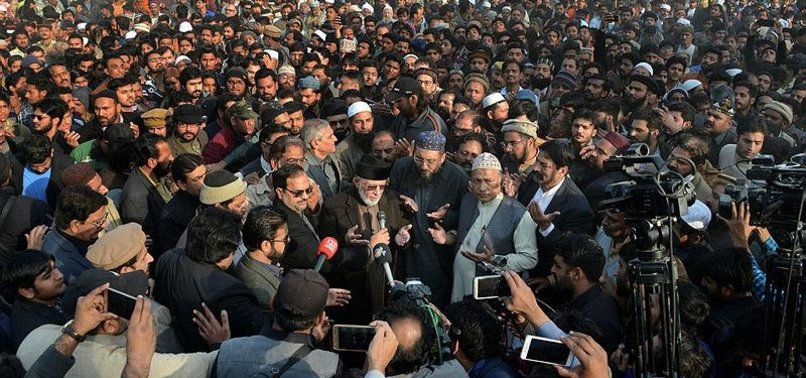 A mob angered over the recent rape and murder of an 8-year-old girl attacked a police station and a nearby government building in eastern Punjab province on Wednesday, triggering clashes that left at least two people dead and several injured, the police said.
At least two people were killed and several others injured on Wednesday after riots erupted in a city in southeastern Pakistan following the rape and killing of a minor girl, officials and local media said.
The 8-year-old girl went missing five days ago in Peerowala area of Kasur city and her body was found from a garbage dump Tuesday night, local broadcaster Express News reported.
Her death kicked off a social media campaign where citizens expressed outrage for government apathy towards repeated cases of child abuse in the country.
Television footage showed stick-wielding protesters attacking a local police station and a deputy commissioner office in Kasur. Police fired to disperse the crowd.
"Two people have been killed and six others injured in the clashes," Junaid Khalid, a local police officer, told Anadolu Agency over the phone.
The Punjab provincial government took notice of the incident and ordered the arrest of the perpetrators.
"We request the people to calm down. Do not take the law in your hands," Rana Sanaullah, the provincial law minister, told Anadolu Agency over the phone.
Punjab Chief Minister Shehbaz Sharif condemned the incident in a tweet.
"Deeply pained about murder of a eight year old girl in a child molestation case, those societies that cannot protect its children are eternally condemned, not going to rest till the perpetrators of this dastardly act are apprehended and given severest possible punishment under the law," he said.
Pakistan's powerful army chief Gen. Qamar Javed Bajwa offered "all out support to civil administration to arrest the criminals", according to a tweet from the army's media wing Inter-service Public Relations (ISPR).
On January 4, the victim's family had registered a complaint with the local police stating the minor girl had gone missing after she went for her Quran class.
Police said her body was sent for a postmortem and the initial report confirmed she had been raped.
The girl's parents who were in Saudi Arabia to perform Umrah, the smaller pilgrimage, arrived in Pakistan.
"I have nothing to say. I just want justice for my daughter," her mother told reporters at Islamabad's Benazir Bhutto International Airport.
In 2015, the city made headlines after a gang of pedophiles was busted who had abducted and sexually abused at least 280 children.
Many of the victims who spoke to the media on condition of anonymity were adult men -- who had kept the abuse hidden for several years.