Gazans rally against US Jerusalem recognition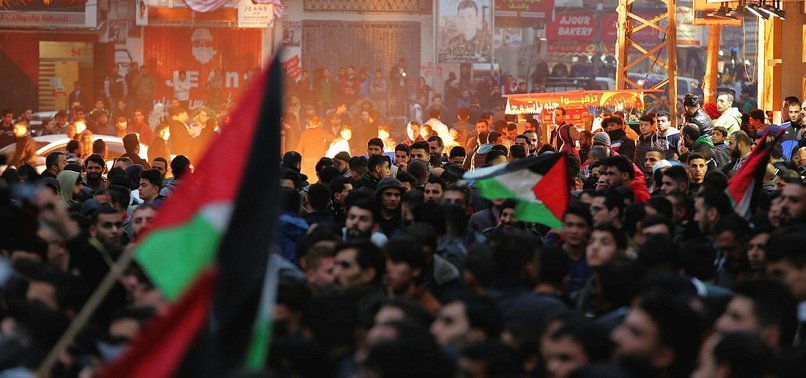 Dozens of Palestinians staged a rally in the Gaza Strip on Tuesday in rejection of a recent U.S. move to recognize Jerusalem as Israel's capital.
"We gather today to underline the need to continue our intifada (uprising) against the U.S. decision and the Israeli laws on Jerusalem," Khaled al-Batsh, a leader of Islamic Jihad group, told Anadolu Agency on the sidelines of the rally.
Protesters waved banners rejecting President Donald Trump's decision last month to officially recognize the holy city as Israel's capital and relocate the U.S. embassy from Tel Aviv to Jerusalem.
Senior Hamas leader Ismail Radwan, for his part, called on Arab and Islamic states to boycott Israel and the U.S. at all levels.
"These protest activities will continue until we down the U.S. decision and Israeli laws regarding Jerusalem," he said.
Late week, the Knesset (Israel's parliament) approved a bill making it necessary to obtain the approval of 80 out of 120 assembly members -- rather than a simple majority -- to change Jerusalem's official status or municipal boundaries.
A total of 16 Palestinians have been martyred-and thousands more injured-in protests against the U.S. decision since last month.
Jerusalem remains at the heart of the perennial Middle East conflict, with Palestinians hoping that East Jerusalem -- occupied by Israel since 1967 -- might eventually serve as the capital of an independent Palestinian state.