US to restore aid if Pakistan takes 'decisive' action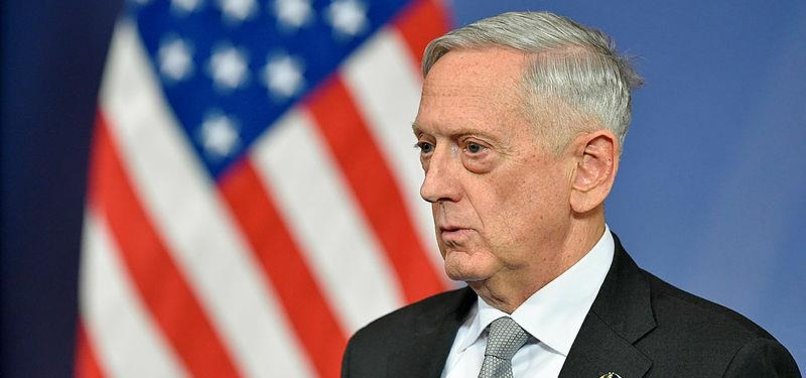 Washington will restore security aid to Pakistan if it sees "decisive" action against terror groups including the Taliban and the Haqqani network, U.S. Defense Secretary James Mattis said Friday.
Mattis was speaking to press members at the Pentagon a day after the Trump administration announced it will suspend security assistance to Islamabad.
"… We're still working with Pakistan, and we would restore the aid if we see decisive movements against the terrorists, who are as much of a threat against Pakistan as they are against us," Mattis said.
On Thursday, State Department spokesperson Heather Nauert announced that nearly all aid to Pakistan would be suspended after accusing the country of providing safe havens to terrorists fighting in Afghanistan. It includes $255 million in foreign military funding for the 2016 fiscal year as mandated by Congress, she said.
"I think many of you are aware that Pakistan has lost more troops -- total than all of NATO, coalition combined in the fight against them," Mattis told reporters. "But, we've had disagreements, strong disagreements on some issues, and we're working [on] those."
When asked if he is concerned that military supplies to the U.S. and coalition troops, which are transported in trucks via Pakistan, will be affected by the deteriorated relations, Mattis said: "No, I'm not concerned about them."
Tensions between Washington and Islamabad have risen since Trump tweeted on Monday that the U.S. had "foolishly" given billions of dollars in aid to Pakistan.
Additionally, the U.S. on Thursday placed Pakistan on a special watch list for "severe violations of religious freedom."
Pakistan objected to the U.S. move saying in a statement on Friday that "arbitrary deadlines, unilateral pronouncements and shifting of goalposts" are counter-productive in addressing common threats.