Turkish aid agency provides tents for displaced Syrians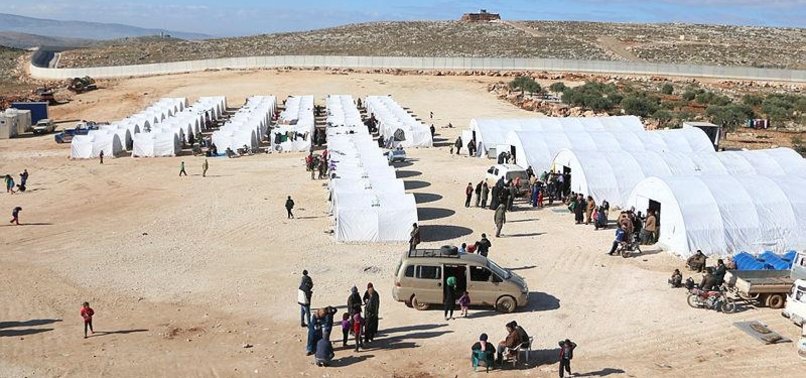 About 120 tents have been built for Syrian families fleeing attacks by Assad regime forces in rural parts of Syria's Idlib province, according to Turkey's Humanitarian Relief Foundation (IHH).
IHH spokesman Selim Tosun told Anadolu Agency on Friday that numerous families had fled their homes in Idlib amid stepped-up attacks by the Assad regime, including airstrikes and artillery barrages.
"We set up 120 tents in Idlib's northern town of Kafr Lusein," Tosun said. "We hope to eventually provide a total of 200 tents for internally-displaced Syrians."
The IHH is also providing internally-displaced persons with beds, food supplies and heating equipment, he added.
"Over the last two weeks, we have also sent medical supplies to hospitals in Idlib from which about 800 local families have benefitted," Tosun said.
Notably, Idlib falls within a network of de-escalation zones -- endorsed by Turkey, Russia and Iran -- in which acts of aggression are expressly prohibited.