Ankara, Berlin take significant steps to restore friendlier ties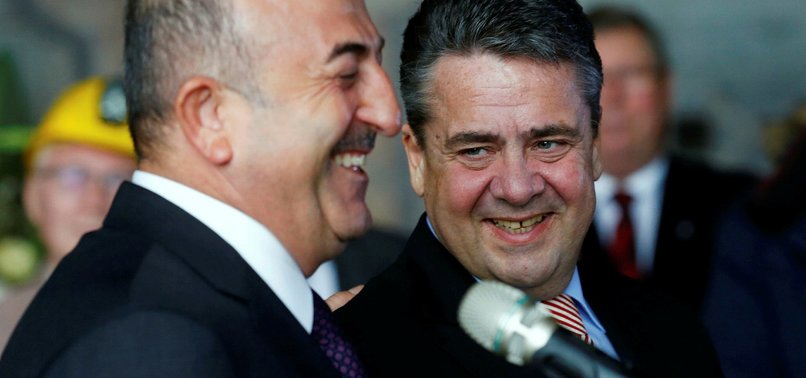 German Foreign Minister Sigmar Gabriel explicitly told his Turkish counterpart, Mevlüt Çavuşoğlu, that the relationship between Berlin and Ankara is on its way toward becoming strong again.
The German and Turkish foreign ministers are taking small steps toward restoring friendlier relations after more than a year of tension between their countries.
Germany's Sigmar Gabriel welcomed Turkey's Mevlüt Çavuşoğlu to his hometown of Goslar on Saturday amid a wider effort by the Turkish leadership to improve the country's strained relationship with Europe.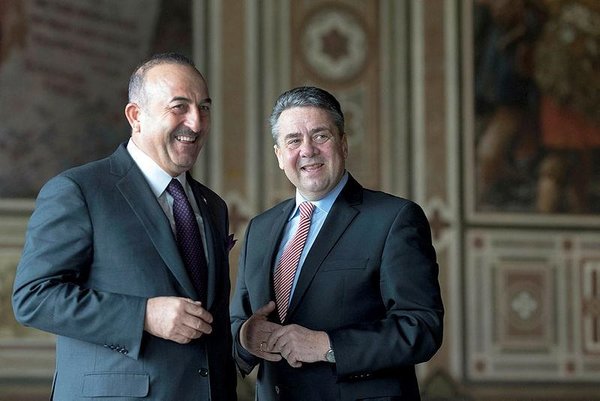 * German foreign minister Sigmar Gabriel, right, and his Turkish counterpart Mevlüt Çavuşoğlu smile prior to a statement in Goslar, Germany, Saturday, Jan. 6, 2018.
A major irritant in relations between the two countries has been Turkey's jailing of several German or German-Turkish nationals, including a prominent journalist, on terror-related charges.
Gabriel said there has been some softening lately. He says he and Çavuşoğlu agreed to recommend that a joint German-Turkish economic commission that hasn't met recently reconvene.
Gabriel says they also want to revive a "strategic dialogue" between the two foreign ministries.
"We can't expect to agree on every question straight away. There are differences of opinion, but we are well-advised to continue our discussion openly and with mutual respect," Gabriel told reporters, noting that Germany and Turkey are both NATO members.
Çavuşoğlu stressed the importance of "sincere cooperation" and acknowledged differences over Turkey's stalled bid to join the European Union.
Despite those differences, he said, "We need to overcome issues such as the renewal of the customs union agreement that is of benefit to both sides."