Trump plans to vastly expand offshore drilling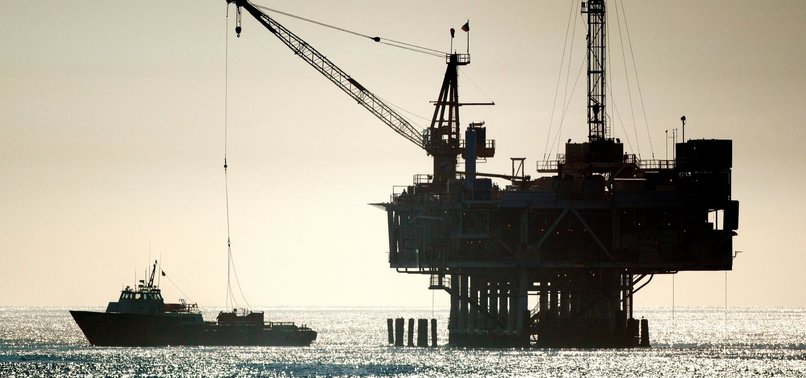 The White House announced Thursday it intends to open nearly all federal waters to offshore oil and gas drilling.
The draft order released by the administration of President Donald Trump represents the largest expansion of offshore drilling ever proposed and, in a break with previous administrations, would open up more drilling areas in the Pacific and Arctic oceans.
The White House proposed opening up 90 percent of the Outer Continental Shelf to oil and gas exploration. There would be 47 potential lease sales in 25 of 26 sections of the ocean areas surrounding the U.S.
Of the potential sales, 19 would be off the Alaskan coast, seven would be on the Pacific Coast, 12 in the Gulf of Mexico and nine would be in other areas of the Atlantic Coast.
"We're embarking on a new path for energy dominance," Interior Secretary Ryan Zinke said in statement.
The areas would be opened up for sale gradually between 2019 and 2024. The proposal was first suggested in an executive order signed by Trump in April.
The proposal directly clashes with an executive order signed by former President Barack Obama in November 2016 that permanently protects parts of the Arctic and Atlantic oceans from drilling.
The plan was immediately criticized by environmental groups and many governors of coastal states.
The head of the environmental group Sierra Club released a statement saying the Trump administration was turning a deaf ear to the desires of millions of Americans while listening only to the concerns of corporate donors.
"Donald Trump and Ryan Zinke are now trying to sell out our coastal communities, our waters, and our climate in order to please corporate polluters," said Michael Brune.
"Millions of Americans have raised their voices to send a message, loud and clear, that they do not want offshore drilling off our coasts. But rather than listening to the people they are supposed to work for, Trump and Zinke are listening to the industry that's bankrolled their campaigns and filled their administration."
Governors of states including New Jersey, Virginia and South Carolina have already critiqued the proposal. Florida's Governor Rick Scott, a Republican, said he had already set up a meeting with Zinke "to discuss the concerns I have with this plan and the crucial need to remove Florida from consideration."