Myanmar to begin Rohingya refugee repatriations despite concerns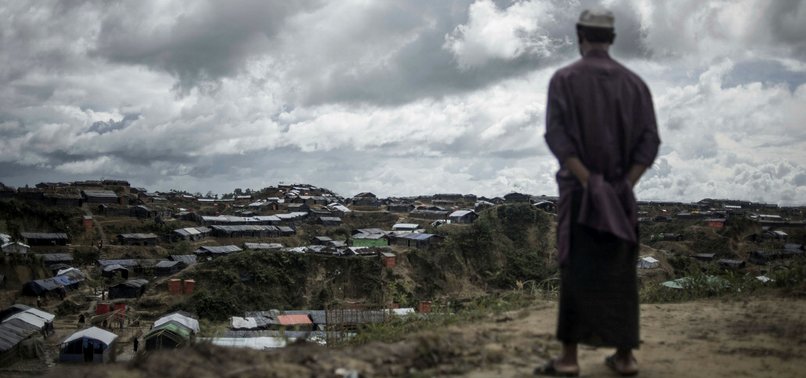 Hundreds of thousands of Rohingya refugees, who fled Myanmar violence, will return their homeland although the United Nations has got concerned over the repatriation from Bangladesh.
Repatriations of Rohingya refugees will begin on schedule by January 22, Myanmar said, as the United Nations and rights groups cast concern over the process.
Some 655,000 minority Rohingya have fled Myanmar's northern Rakhine State to Bangladesh following a military crackdown, labelled ethnic cleansing by the UN, launched in August last year.
Refugees would begin returning in line with an agreement signed by the two countries in November, Myanmar's minister for social welfare, relief and resettlement, Win Myat Aye, told dpa on Thursday.
The people would return to their original villages after being housed at a "temporary area," he said.
At least 354 Rohingya villages have been burned in Rakhine State since August, according to analysis of satellite imagery by Human Rights Watch.
The UN would be involved "at some stage" in the repatriations, in accordance with the agreement, the minister said.
A spokesperson for the UN High Commissioner for Refugees said on Wednesday that returns should not be premature and that "further measures" were required to ensure their safety in Myanmar.
Myanmar's government is in "la la land" if it believes Rohingya would return in line with the minister's schedule, warned Phil Robertson, deputy Asia director at Human Rights Watch.
"Why in the world would they dare go back within arm's length to the army that just systematically shot, raped and murdered them, and torched their homes?" he asked dpa on Wednesday.
The NGO also warned that Rohingya could end up languishing in internally displaced persons camps.
Some 120,000 Rohingya remain confined to camps in Rakhine State after violence with Rakhine Buddhists in 2012.
Responding to criticism that Rohingya were unlikely to return to Myanmar without guarantees of safely returning to their homes, Win Myat Aye said: "We are trying to have the rule of law in northern Rakhine State so that they can come back safely and voluntarily."
The minister said returning Rohingya would need a National Verification Card (NVC) to be resettled, saying it would allow freedom of movement and was a step towards citizenship.
Myanmar's Rohingya population, estimated at 1.1 million prior to the latest exodus, is denied citizenship, freedom of movement and access to health and education by the government, which labels them "Bengali" to infer they are interlopers from Bangladesh.
They have largely shunned the NVC process which requires them to register as "Bengali," rather than Rohingya.