Economic reasons behind protests in Iran, experts say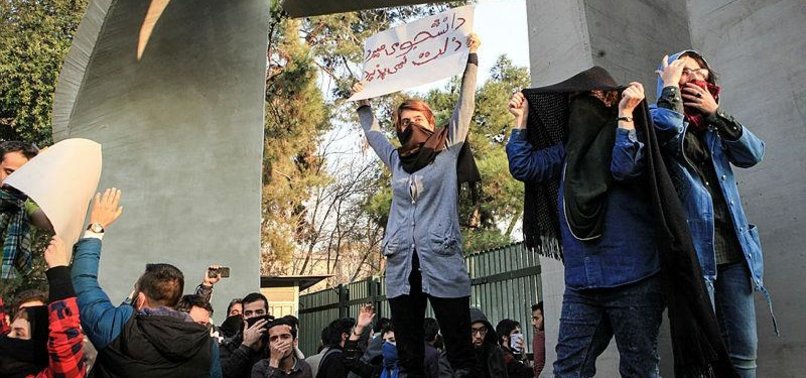 Economic issues are the main reasons behind a recent wave of street protests in Iran, according to experts.
Hossein Kamali, the secretary-general of Islamic Labor Party and Iran's former labor minister, told Anadolu Agency that the reason behind the protests, which began on Dec. 28 last year and spread across the country, was rising inflation.
According to Kamali, the main reason for the protests was worsening of Iranian people's living standards.
Last Thursday, Iranians took to the streets in the northeastern cities of Mashhad and Kashmar to protest rising inflation and perceived government mismanagement.
These demonstrations were followed on Saturday and Wednesday by large pro-government protests.
At least 23 people have been killed -- including a police officer -- while hundreds more have reportedly been detained.
Kamali suggested that the government should include transparency in the next year's budget program.
He said that the crisis can be resolved by adopting "transparent politics".
The former minister also suggested formation of new businesses in the field of agriculture and mining to address the unemployment issue, which affects the majority of the population.
Mahdi Pazouki, a lecturer at Allameh Tabatabi University in Tehran, said that Iranian economy needed a "discipline".
He added that Iran could benefit from Turkey's experience, a country which went through high inflation during the 1980s and today it is among the G20 countries.