Palestinians decry Israel's 'Unified Jerusalem' law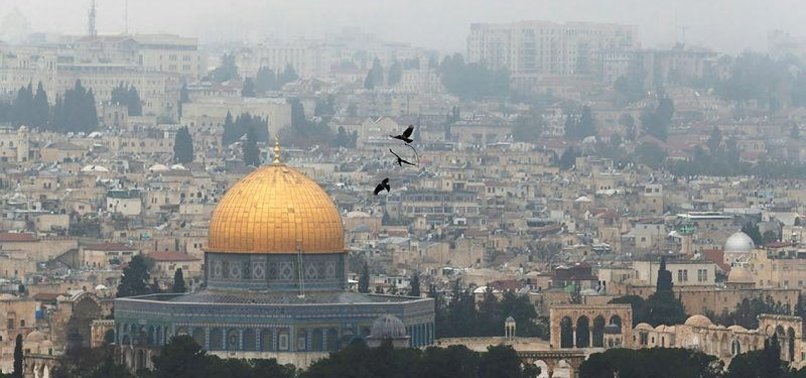 Palestinian Authority spokesman Nabil Abu Rudeineh on Tuesday described new legislation in Israel -- which will make it more difficult to change Jerusalem's status or boundaries -- as the "end of the peace process".
Late Monday, the Knesset (Israel's parliament) approved a bill making it necessary to obtain the approval of 80 out of 120 assembly members -- rather than a simple majority -- to change Jerusalem's official status or municipal boundaries.
The move comes less than one month after U.S. President Donald Trump announced his decision to recognize Jerusalem as Israel's capital, drawing widespread condemnation from across the Arab and Muslim world.
"Trump's recognition of Jerusalem as Israel's capital [on Dec. 6] and the Knesset's new 'United Jerusalem' law represent a declaration of war on the Palestinian people and Jerusalem's political and religious identity," Abu Rudeineh said in a Tuesday statement.
"With the adoption of this legislation, the Israelis have officially declared an end of the peace process and have begun imposing unilateral and dictatorial policies," he added.
Abu Rudeineh went on to urge the Arab and Muslim world to confront Israel's frequent violations of human rights and international law, which, he said, were pushing the region "towards an abyss".
"Neither Trump's decision on Jerusalem nor the Israeli Knesset's decisions carry any legitimacy," he said.
Gaza-based resistance movement Hamas, for its part, called on Palestinians to launch a "Jerusalem intifada" -- or uprising -- with a view to confronting both Trump's decision and the Knesset's "Unified Jerusalem" Law.
"We are calling for a new intifada to counter these racist and extremist U.S.-Israeli policies," Hamas spokesman Fawzi Barhoum said in a statement.
"The Knesset's adoption of the Jerusalem law and the city's annexation to the Israeli entity is only the latest in a series of ongoing assaults on Jerusalem and the holy city's Palestinian inhabitants," Barhoum said.