German MP faces probe after Twitter rant against 'Muslim hordes'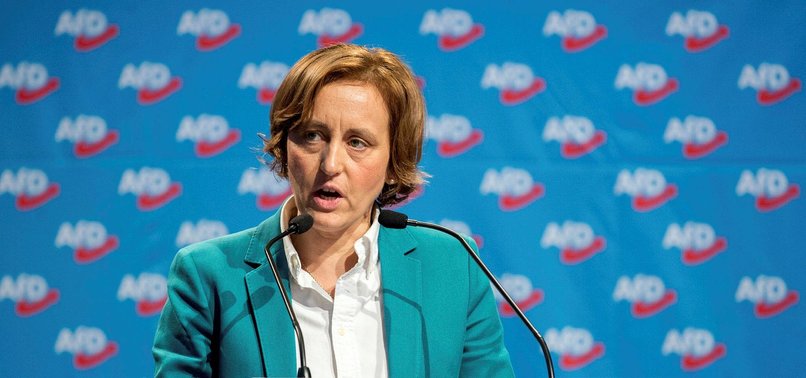 German police are expecting hundreds of complaints from across the country after a high-profile lawmaker of the far-right Alternative for Germany (AfD) party lashed out at "Muslim hordes of men" in a New Year's tweet.
The Cologne public prosecutor's office has taken over the case from the police and is investigating whether it may have broken hate speech laws, senior public prosecutor Ulf Willuhn told dpa on Tuesday. He did not specify how many complaints had been received so far.
Beatrix von Storch, deputy leader of the AfD, lashed out on Twitter over a New Year's greeting sent by Cologne police in Arabic, as well as in German, French and English.
"What the hell is happening in this country? Why does an official police site tweet in Arabic," wrote von Storch. She suggested the police were trying to "appease" what she described as "barbaric, gang-raping Muslim hordes of men."
In response, Twitter blocked her account for 12 hours for violating its rules regarding racist content.
Cologne police expressed surprised that its New Year's greeting had caused such a stir. A spokeswoman for the force said Tuesday it was standard practice to tweet information in several languages at major events such as football games, concerts and protests.
Willuhn said the prosecutor's office was investigating whether von Storch's tweet violated Germany's new hate speech law, which came into effect on January 1.
The legislation requires services such as Facebook, Twitter and YouTube to remove content which is clearly illegal within 24 hours after it is reported, or face heavy fines.
The politician's immunity would need to be suspended before an investigation could proceed, Willuhn said.