Putin hails normalization of relations, cooperation in New Year's greetings to Erdoğan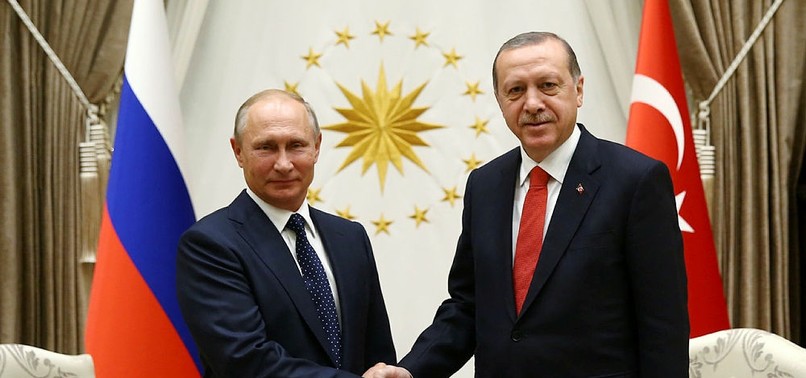 Russian President Vladimir Putin on Saturday commended the normalization of relations and enhanced cooperation between Moscow and Ankara in his New Year's greetings to his Turkish counterpart Recep Tayyip Erdoğan.
Putin stressed that in the past year Russia and Turkey not only succeeded in putting their bilateral ties back on track, but also achieved significant progress in boosting bilateral cooperation in many areas.
"By working closely together our countries have succeeded in preventing the terrorist threat from spreading further across the Middle East and created conditions for launching the political settlement of the Syrian conflict," Putin said in his message.
The Russian president also confirmed his interest in continued constructive dialogue and proactive engagement on all matters on the bilateral, regional and international agendas.
Putin and Erdoğan met on eight separate occasions in 2017.
The Kremlin published Putin's greeting to 36 world leaders, heads of various international organizations as well as former world leaders.