Regime, Russian warplanes hit Syria's Idlib, killing 22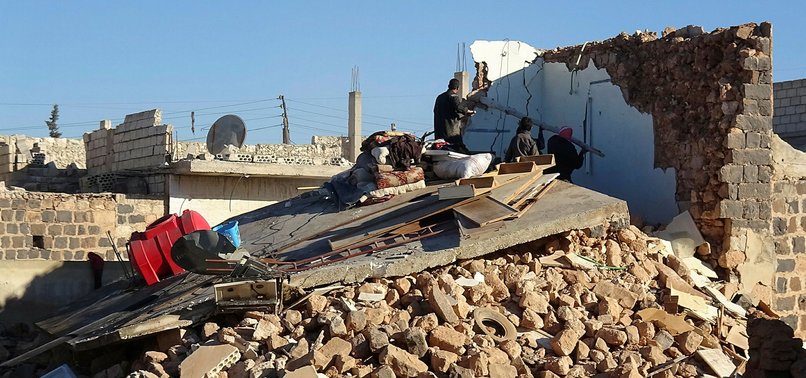 Russian and Syrian warplanes on Thursday struck residential areas in Syria's Idlib province, claiming dozens of lives.
Twenty-two people were killed Thursday by airstrikes and artillery fire in Syria's Idlib province, the White Helmets civil defense agency said.
Russian and Syrian warplanes repeatedly struck residential areas in the town of Al-Lataminah and six villages, White Helmets chief Mustafa Yusuf said.
"Regime and Russian warplanes fired more than 150 rockets at various targets in Al-Lataminah," he added.
"They are also using internationally banned weapons, including vacuum bombs."
Idlib falls within a network of de-escalation zones -- endorsed by Turkey, Russia and Iran -- in which acts of aggression are expressly prohibited.
Syria has begun to emerge from a devastating civil war that began in early 2011 when the Assad regime cracked down on pro-democracy protests.
Hundreds of thousands have been killed and more than 10 million forced to flee their homes in the conflict, the UN has said.