Israeli tanks and aircraft strike Palestine's Gaza Strip
WORLD
Agencies and A News
Published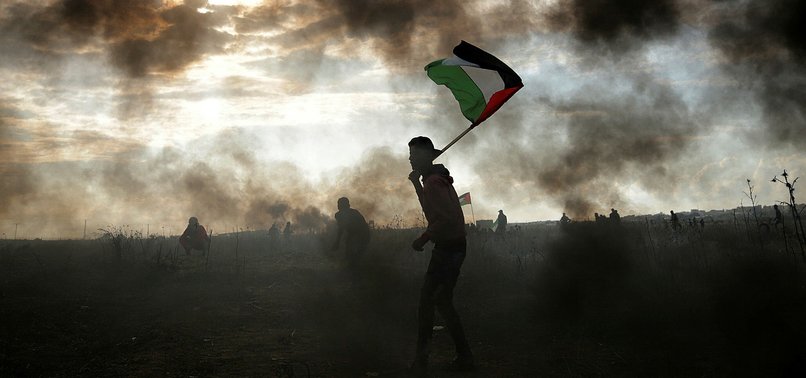 Palestinian officials stated on Friday that Israeli tanks and aircraft fired at Hamas posts soon after its Iron Dome missile defense system downed two rockets fired from Gaza en-route to the south of the country.
Israel on Friday struck targets in the blockaded Gaza Strip with warplanes and artillery fire after a missile was allegedly fired into Israeli territory from the coastal enclave, according to the Israeli army.
The army responded by "using tanks and aircraft to hit Hamas military positions in the northern Gaza Strip", read an army statement.
Eyewitnesses in Gaza, meanwhile, told Anadolu Agency that Israeli artillery fire had struck a "military tower" belonging to a "Gaza-based resistance faction".
According to one witness, the tower was "badly damaged" by the shelling, which, he added, had not resulted in any deaths or injuries.
Earlier Friday, the Israeli army announced it had intercepted two rockets fired from Gaza, while a third had fallen to earth -- without causing damage -- in an Israeli community near the Gaza border.
According to Israeli daily Yedioth Ahronoth, air-raid sirens were sounded in the border communities of Sdot Negev and Shaar Hanegev.
"The Iron Dome air-defense system intercepted two rockets fired from the Gaza Strip," the newspaper reported.
"A third rocket landed on a structure in the Shaar Hanegev Regional Council in southern Israel," it added.
Tension has mounted in the West Bank and Gaza Strip since U.S. President Donald Trump's Dec. 6 decision to recognize Jerusalem as Israel's capital.