Former footballer Weah to become Liberian president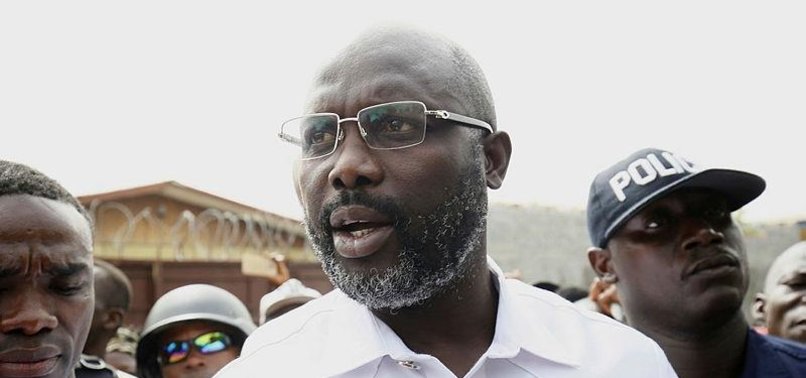 Former footballer George Weah is to become Liberian president following a run-off election, results announced Thursday showed.
The National Elections Commission said that with 98.1 percent of ballots counted, Weah had won 61.5 percent of the vote.
His opponent, Vice President Joseph Boakai, trailed with 38.5 percent.
Weah, a former FIFA World Player of the Year and Ballon D'Or winner, will succeed Ellen Johnson Sirleaf in the Liberia's first democratic transition since 1944.
She defeated Weah in the presidential election run-off in 2005 following two brutal civil wars in which estimated 250,000 people died between 1989-2003.
Weah, 51, won the first round of voting in October with 38.4 percent of the vote compared with 28.8 for Boakai, 73. None of the 20 presidential candidates could obtain the 50 percent required for an outright victory.
Tuesday's election saw a low turnout after it was delayed from November due to a Supreme Court battle amid complaints of fraud in the first poll.
Sirleaf, Africa's first elected female president, will end her second six-year term in January.
Weah, who played for a string of football clubs including AC Milan and Paris St-Germain, will take charge of a country experiencing serious economic problems.
The Liberian dollar has dropped in value to 128 to the U.S. dollar and the price of basics such as gasoline have sharply increased in a country where 80 percent of the population lives below the poverty line.
Weah entered politics after his retirement in 2002 and is currently a senator in parliament.