Turkish non-profits to protest US Jerusalem move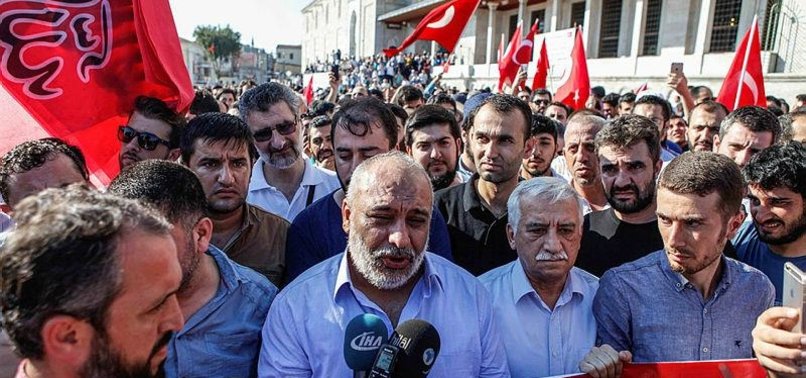 Turkey-based Humanitarian Relief Foundation (IHH) and Confederation of Public Servants Trade Unions (Memur-Sen) will hold demonstrations after Friday prayers across Turkey to protest the U.S. move on Jerusalem.
IHH said in a statement that Israel wants to make Jerusalem its capital unlawfully and against all international agreements.
"We invite all Muslims to take part in the protests after Friday prayers in their respective provinces tomorrow," the statement added.
In Istanbul, the demonstration will be held at Fatih Mosque, and a press conference will be held after a march to the nearby Saraçhane Park.
IHH Chairman Bülent Yıldırım in a tweet asked people to participate in the Friday protest.
On Wednesday, U.S. President Donald Trump announced his decision to recognize Jerusalem as Israel's capital.
Jerusalem remains at the core of the Israel-Palestine conflict, with Palestinians hoping that East Jerusalem -- now occupied by Israel -- might eventually serve as the capital of a future Palestinian state.
During his electoral campaign last year, Trump repeatedly promised to relocate the embassy and acknowledge Jerusalem as Israel's capital.