Turkey's Erdoğan requests extradition of putschists from Greece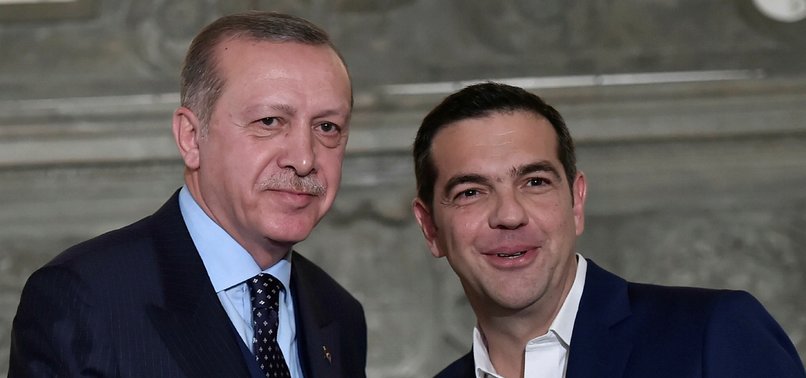 Turkish President Erdoğan on Thursday reiterated his demand on the extradition of putschist FETO members from Athens administration during an news conference with Greek PM Tsipras.
President Recep Tayyip Erdoğan has reiterated Turkey's request for the extradition of putschist Fetullah Terrorist Organization (FETO) members from Greece.
"I have a call to Greek justice: justice delayed is justice denied," Erdoğan told a joint news conference with Greek Prime Minister Alexis Tsipras in Athens.
Erdoğan said there was no torture in Turkey and the extradition of these putschists to Turkey was possible.
Greek courts earlier this year refused to extradite eight asylum-seeking ex-soldiers to Turkey.
FETO and its U.S.-based leader Fetullah Gulen orchestrated the defeated coup attempt of July 15, 2016, which left 250 people martyred and nearly 2,200 injured.
Turkey also accuses FETO of being behind a long-running campaign to overthrow the state through the infiltration of Turkish institutions, particularly the military, police and judiciary.