Trump's Jerusalem call 'worrying': EU's top diplomat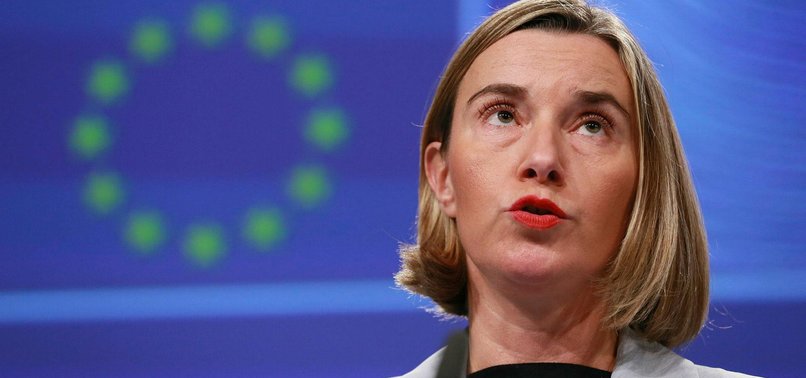 The European Union's foreign policy chief on Thursday described U.S. President Donald Trump's move to recognize Jerusalem as Israel's official capital as "worrying".
"President Trump's announcement on Jerusalem has a very worrying potential impact," Federica Mogherini told reporters at a daily briefing in Brussels.
"The announcement has the potential to send us backwoods to even darker times than the ones we are already living in," Mogherini added.
She said the European Union had a "clear and united position" on the issue: "We believe that the only realistic solution to the conflict between Israel and Palestine is based on two states and with Jerusalem as the capital of both."
"The most urgent priority now is that all relevant actors avoid to further escalate tensions on the ground," she said.
On Wednesday, Trump announced his decision -- despite widespread international opposition -- to recognize Jerusalem as Israel's capital and move the U.S. embassy to the flashpoint city.
According to Trump, the U.S. State Department has already been instructed to begin preparations for the embassy's relocation from Tel Aviv to Jerusalem.
Jerusalem remains at the core of the Israel-Palestine conflict, with Palestinians hoping that East Jerusalem -- now occupied by Israel -- might eventually serve as the capital of a future Palestinian state.