Muslim man set on fire in 'love Jihad' case in India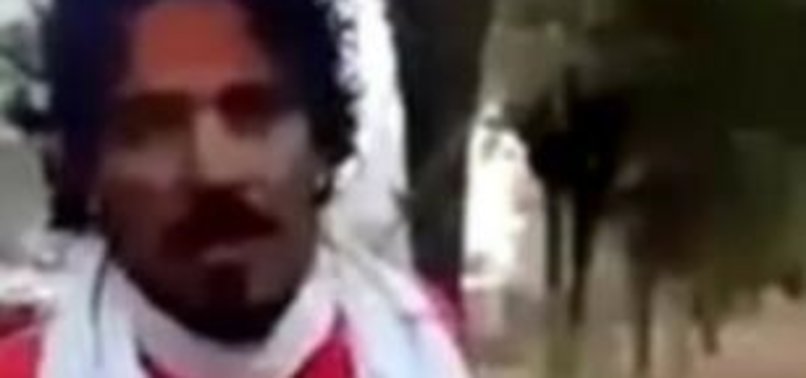 A man was arrested on Thursday by police in northern India, for allegedly setting on fire a Muslim man, in an incident being reported by local media as a case of 'love Jihad'.

The term has been coined by right-wing Hindu organizations, which claim Muslim men lure non-Muslim women for conversion to Islam by feigning love.
According to media reports, Shambunath Raigar, hacked and burned to death Mohammed Arafzul, a Muslim man, who was allegedly in a relationship with his former love interest, a Hindu woman, whose name has been withheld to protect privacy.

In a video posted of the murder on social media, Raigar can be seen hitting Arafzul with a sharp object, pouring kerosene on the body and setting it on fire, said a report on local broadcaster India Today.

In the video, Raigar says that those who indulge in 'love Jihad' will meet a similar fate.

In a second video, also shared on social media, Raigar admits to his crime.

According to local broadcaster NDTV, internet has been suspended in Rajasmand district of Rajsthan state where the incident took place, to prevent the circulation of the video allegedly posted by Raigar.

Rajasthan Home Minister Gulab Chand Kataria told New Delhi-based news agency Asian News International: "It is shocking how he killed the man and made a video of it. The accused has been arrested and a special investigation team has been set up."