Turkish aid group to build playground for Rohingya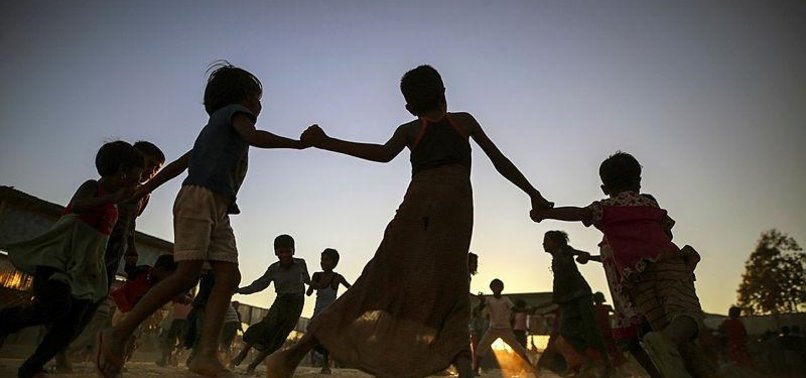 Turkey's state-run aid agency is building a playground at a refugee camp for Rohingya Muslims in Bangladesh, an official said Wednesday.
The Turkish Cooperation and Coordination Agency (TIKA) will build the playground in Tankhali town in Bangladesh's coastal Cox's Bazar city.
It will include swings, football fields and toys for refugee children.
When completed, it will be the first-of-its-kind facility in a refugee camp in Bangladesh.
"We are happy when the children are happy. A child's smile can make us forget all of our stress," Cihan Dincer, TIKA's vice coordinator for Bangladesh, told Anadolu Agency.
TIKA will hand over the playground to UNICEF after completion, Dincer added.
The aid group has also built a huge kitchen that serves 25,000 people on a daily basis at the camp.
Paying due care to hygiene, 34 staff members cook meals in the biggest kitchen of the region.
Since Aug. 25, over 620,000 Rohingya have crossed from Myanmar's western state of Rakhine into Bangladesh, according to the UN.
The refugees are fleeing a military operation in which security forces and Buddhist mobs have killed men, women and children, looted homes and torched Rohingya villages. According to Bangladeshi Foreign Minister Abul Hasan Mahmood Ali, around 3,000 Rohingya have been killed in the crackdown.
Turkey has been at the forefront of providing aid to Rohingya refugees and President Recep Tayyip Erdogan has raised the issue at the UN.
The Rohingya, described by the UN as the world's most persecuted people, have faced heightened fears of attack since dozens were killed in communal violence in 2012.