Turkey, S. Arabia to boost cooperation in health sector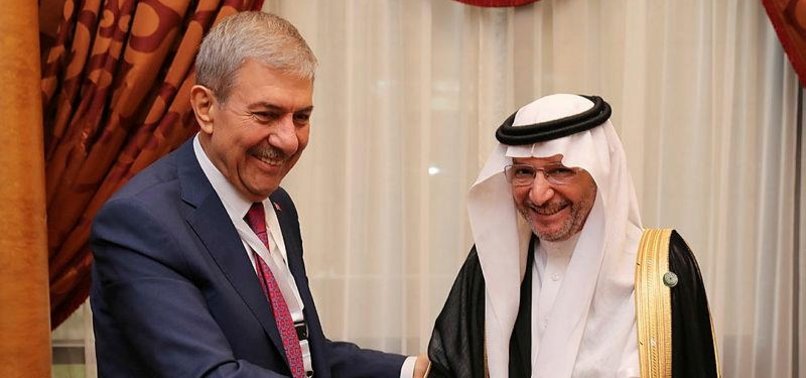 Turkey and Saudi Arabia on Wednesday agreed on boosting cooperation in the health sector.
Turkish Health Minister Ahmet Demircan met his Saudi counterpart Tawfiq bin Fawzan Al Rabiah in Jeddah on the sidelines of the 6th Session of Health Ministers' Conference, hosted by the Organization of Islamic Cooperation (OIC).
"I believe we have huge areas of cooperation. We can set up and run a hospital in Saudi Arabia. If we get a chance we can even consider running a hospital in Mecca," he said.
He also urged Saudi businessmen to be partner in producing medical equipment and biotechnological medicines with Turkish firms.
Rabiah, for his part, said: "We are now in a serious transformation of the privatization of hospitals in Saudi Arabia." He noted that his country currently has 270 hospitals.
Health ministers from 57 Muslim countries are in Jeddah to attend the international conference which began on Dec. 5.
The conference is aimed to seek ways to promote cooperation in health sector among OIC member states, Demircan told journalists at Istanbul's Ataturk Airport before his departure for the kingdom on Tuesday.
Turkey aims to rank among the ten best health care systems in the world by 2023.
The Jeddah conference "OIC Strategic Health Plan of Action 2014-2023" focuses on promotion of healthy lifestyle, prevention and control of communicable and non-communicable diseases, health emergencies and disaster situations.
The ministers of member states in the ongoing conference are also discussing health conditions in occupied Palestine, including East Jerusalem and the occupied Syrian Golan region.