Rights group mocks Myanmar military Rakhine 'cover-up'
Human Rights Watch (HRW) has laughed at pretexts of Myanmar military to conceal its oppression towards Rohingya Muslims who have been forced to flee their motherland.
A leading rights group on Tuesday derided as "laughable" and "pathetic" the Myanmar military's claims that there was no evidence of abuses by soldiers in Rakhine state.
Human Rights Watch (HRW) said the military's report into allegations made by a wide range of governments, rights groups and the UN was concocted to fit Myanmar's "manufactured narrative".
In Geneva, a UN spokesman said it had uncovered "horrific cases of abuse".
A security crackdown launched in the northern part of Rakhine on Aug. 25 has led to more than 617,000 Rohingya Muslims fleeing to neighboring Bangladesh.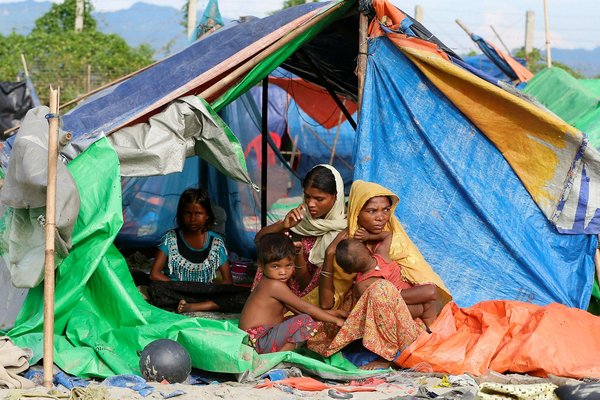 The refugees have told how the Myanmar military conducted a systematic campaign of murder against Rohingya men, women and children, including babies.
The crackdown has been referred to as "ethnic cleansing" by the UN, among others.
Speaking in September, Bangladeshi Foreign Minister Abul Hasan Mahmood Ali said around 3,000 Rohingya had been killed in the crackdown.
The military, known as the Tatmadaw, has also been widely accused of mass rape, looting, torching villages and other crimes against humanity.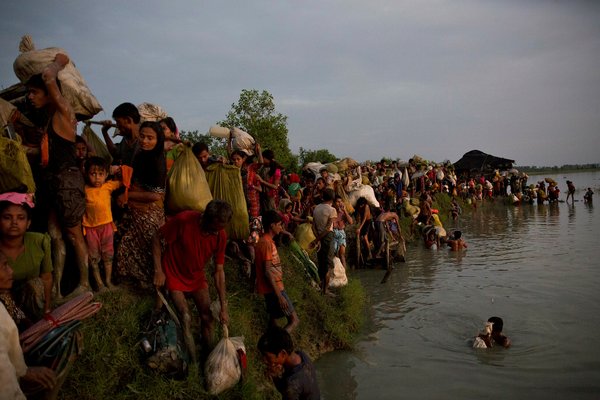 However, in a statement issued by military chief Senior Gen. Min Aung Hlaing late Monday cleared soldiers of all the allegations.
"What's laughable, and frankly pathetic, is Senior Gen. Min Aung Hlaing and his fellow Tatmadaw commanders think that this so-called investigation has any credibility whatsoever with the UN and other governments that are demanding accountability for the military's crimes perpetrated on the Rohingya," Phil Robertson, HRW's regional deputy director, told Anadolu Agency.
"All this report shows is how totally unrepentant the Myanmar military is for what they have done."
HRW said the military's "cover-up" should provide further fuel to calls for sanctions against Myanmar military commanders.
- UN DENIED ACCESS
"It's clear that they will not admit evidence of any sort that contradicts their own manufactured narrative," Robertson said.
Prior to August's operation, a five-month crackdown from October last year led to around 400 people being killed, according to Rohingya groups.
Following that operation, the UN documented mass gang rapes, killings -- including of infants and young children -- brutal beatings, and disappearances committed by security personnel.
In a report, UN investigators said such violations may have constituted crimes against humanity.
Robertson said the government and military had denied UN investigators access to Rakhine in recent months to prevent further evidence of atrocities emerging.
Turkey has been at the fore in bringing the plight of Rohingya to the world's attention.
Rohingya, described by the UN as the world's most persecuted people, have faced heightened fears of attack since dozens were killed in communal violence in 2012.
Jeremy Laurence, a UN spokesman, told a news conference on Tuesday that investigators in Bangladesh had found evidence of killings and torture in Myanmar.
"Our findings are quite clear on what is happening," he said.
"What we found took place in Rakhine state… is a textbook example of ethnic cleansing, murder, rape, assault, killings, torture. "We heard [this] from people… over and over again."
He added: "Most of the time they said these incidents of abuse and burning of their villages was instigated by the authorities in Myanmar."
The military's report came ahead of U.S. Secretary of State Rex Tillerson's visit on Wednesday and growing calls in Washington for economic and travel sanctions against the military and its interests.
Recently, the general in charge of operations in Rakhine was transferred. No reason was given for the removal of Maj. Gen. Maung Maung Soe as head of Western Command.