Turkey: Barzani warned against cooperation with PKK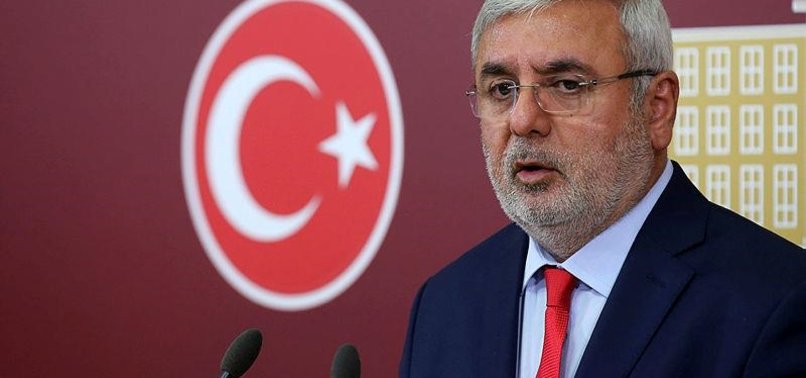 A ruling party lawmaker Wednesday called on Kurdish Regional Government (KRG) President Masoud Barzani to reject any cooperation with the PKK terrorist organization.
"If Barzani cooperates with Qandil, he would shoot himself in the foot," Justice and Development (AK) Party Deputy Mehmet Metiner told a press conference at parliament on Wednesday, referring to northern Iraq's Mt. Qandil, the main base of the PKK terrorist organization.
The PKK -- listed as a terrorist organization by Turkey, the EU and U.S. -- has killed more than 1,200 Turkish security personnel and civilians since July 2015.
Ahead of Iraqi troops entering the city on Sunday and Monday, Iraq's central government accused the KRG of putting PKK terrorists in the northern Iraqi city of Kirkuk, which falls outside of the KRG's borders.
Metiner warned that recent developments in northern Iraq could end Barzani's rule, alluding to the recent illegitimate referendum and the entry of Iraqi forces into Kirkuk.
Metiner urged Barzani to properly value the friendship of Turkish President Recep Tayyip Erdogan.
Barzani "is still hoping for help from the U.S. and the international coalition," he added.
The Fetullah Terrorist Organization (FETO) and its U.S.-based leader Fetullah Gulen orchestrated the defeated coup, which left 250 people martyred and nearly 2,200 injured.
On Sunday night and Monday, Iraqi forces moved against Kurdish elements in Kirkuk following last month's illegitimate independence referendum in territory controlled by the Erbil-based KRG.
Kirkuk is among the territories seized by Kurdish forces when the Iraqi military abandoned the city in the face of Daesh advances in 2015 but is not within the borders of the KRG's autonomous territory.