A great number of US citizens protest Myanmar violence in New York City
After the friday prayer, hundreds of demostrators rallied near the United Nations headquarters in New York City to condemn the persecution against the Rohingya Muslim in Myanmar's Rakhine state.
Hundreds gathered near the United Nations headquarters in New York City to protest the ongoing violence targeting the Rohingya Muslim minority in Myanmar.
The group first held Friday prayer at the Dag Hammarskjöld Park overlooking the UN complex, followed by a protest, organized jointly by several non-profit Muslim organizations, during which speakers from various backgrounds called on the Myanmar authorities to end the bloodshed.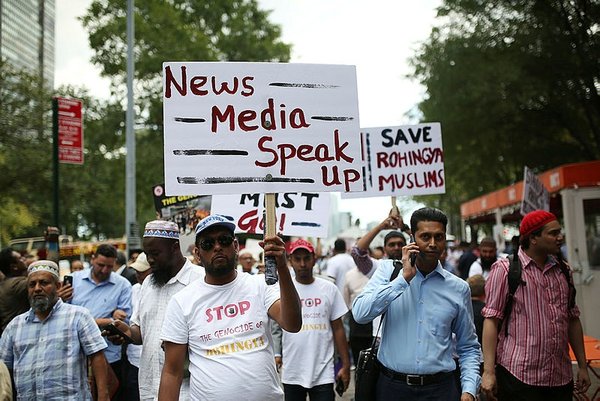 "We are here to organize ourselves to be the people who speak on behalf of those who are persecuted, who are oppressed everywhere in the world," Abdel-Hafid Djemil, president of the New York-based Islamic Leadership Council, said.
Djemil stressed that American Muslims should call on their own government as well as the UN to act.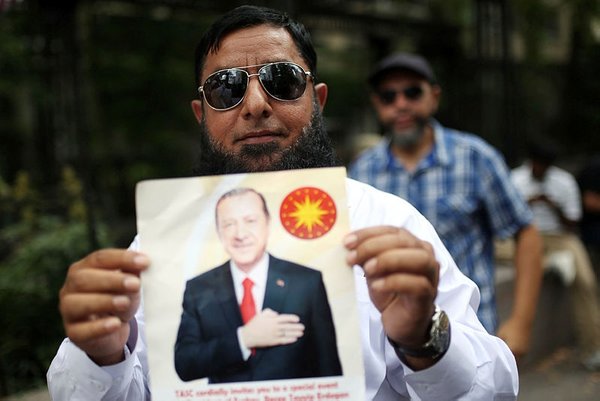 Nearly 400,000 Rohingya Muslims have fled to neighboring Bangladesh since Myanmar forces engaged in late August in what UN Human Rights Chief Zeid Ra'ad al-Hussein calls a "textbook example of ethnic cleansing".
While the Myanmar military said it is only targeting Rohingya insurgents, al-Hussein scoffed at the statement, saying satellite images clearly showed the military burning Rohingya villages.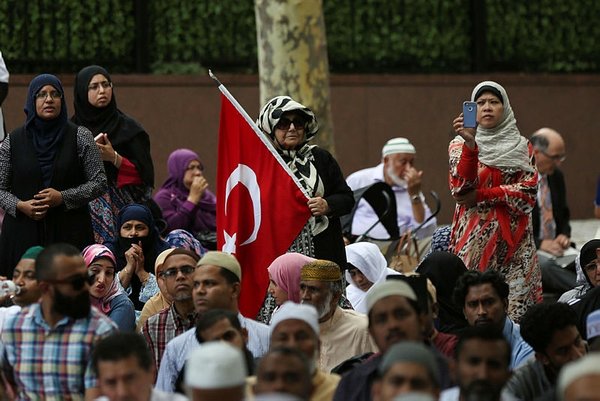 The refugees are fleeing a fresh security operation in which Myanmar forces and Buddhist mobs have killed men, women and children, looted homes and torched Rohingya villages. According to the Bangladesh, around 3,000 Rohingya have been killed in the crackdown.
Turkey has been at the forefront of providing aid to Rohingya refugees and President Recep Tayyip Erdogan has said he will raise the issue at the UN.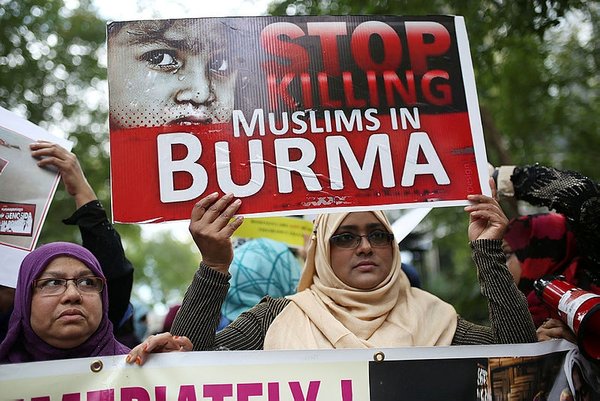 The Rohingya, described by the UN as the world's most persecuted people, have faced heightened fears of attack since dozens were killed in communal violence in 2012.
Last October, following attacks on border posts in Rakhine's Maungdaw district, security forces launched a five-month crackdown in which, according to Rohingya groups, around 400 people were killed.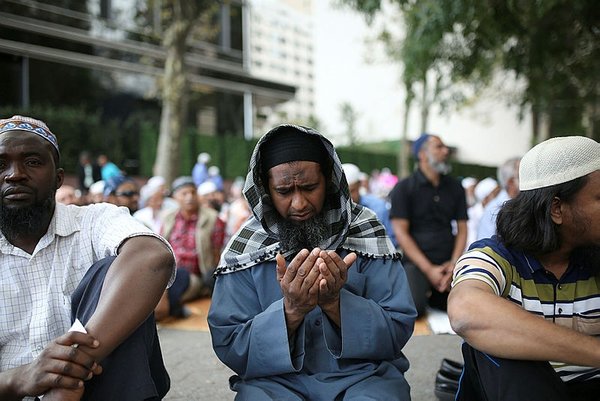 The UN has documented mass gang rapes, killings -- including those of infants and young children -- brutal beatings, and disappearances committed by security personnel. In a report, UN investigators said such violations may have constituted crimes against humanity.