Iran President Hassan Rouhani's brother arrested on financial crime charges
WORLD
Compiled from news agencies
Published
Iranian authorities have detained President Hassan Rouhani's brother, the judiciary spokesman said on Sunday, in a corruption case that the president's supporters say is politically motivated.
The brother of Iranian President Hassan Rouhani, Hossein Fereydoun, has been arrested on financial crime charges, the judiciary said on Sunday.
"Multiple investigations have been conducted regarding this person, also other people have been investigated, some of whom are in jail," deputy judiciary chief Gholamhossein Mohseni Ejeie said in a televised press conference.
"Yesterday, bail was issued for him but because he failed to secure it he was referred to prison," Ejeie said about Fereydoun, Rouhani's special aide.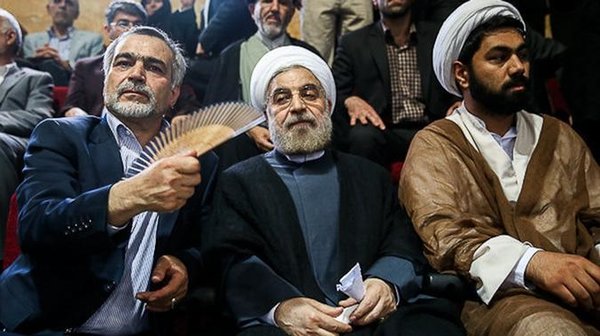 "If Fereydoun arranges bail, he will be released," Mohseni Ejei was quoted as saying. "He has been heard several times, and others have also been questioned, and some of them are being held ... and the case continues."
No details were available on the amount of bail he needs to pay.

Fereydoun has been suspected of corruption for years. He has been at his brother's side as an advisor, including in the last round of nuclear negotiations with world powers in 2015, but is not seen to wield great political power. It is unclear what prompted his current detention.
Some Rouhani supporters have interpreted the charges against Fereydoun, a senior diplomat who took part in the talks that led to a 2015 nuclear deal between Iran and world powers, as a move by the hardline judiciary to discredit the president.