Gulen eyeing broader political influence: Turkish envoy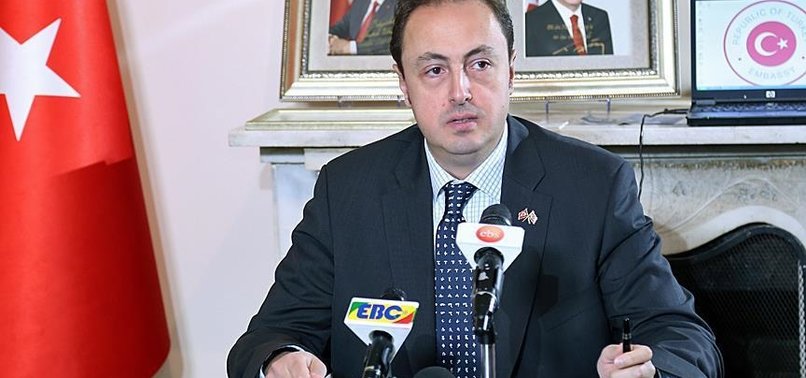 Turkish ambassador to Ethiopia and the African Union said on Friday, that Fetullah Gulen, mastermind of the defeated coup last July, was eyeing broader political influence than just Turkey.
"It was a terrorist coup attempt perpetrated by the Fetullah Terrorist Organization," Fatih Ulusoy said, during a news conference held at his office in Addis Ababa to mark the first anniversary of the July 15, 2016 defeated coup attempt.
"This was not a typical military putsch. At the sight of fighter jets flying over Ankara and Istanbul, we knew something was wrong," he said.
"In the following hours this feeling intensified by the horrifying realization that it was beyond a military coup, and that the perpetrators of this hideous undertaking consisted of the disciples of Gulen, a man who called himself Imam of the Universe," he said.
Ulusoy said that a network of schools in Africa indoctrinated young people. "They try to make robots out of genuine people," he said.
Citing agreements made with more than 20 countries in Africa, he said, more than half of Gulen's schools will be taken over by Turkey's Maarif Foundation, which was recently established in 2016.
On the occasion, a video footage depicting events that transpired on the night of July 15, 2016 showed people in Ankara, Istanbul and other cities, resisting the coup perpetrators on the streets.
FETO and its U.S.-based leader Gulen orchestrated the defeated coup attempt which martyred 250 people and injured nearly 2,200 others.