Anti-G20 protesters clash with police in German city of Hamburg
Clashes broke between German police and demonstrators in Hamburg as the summit of the world's 20 biggest economies (G20) summit had been continuening.
Hundreds of protesters clashed with police in the northern German city of Hamburg on Friday night, as the leaders from world's biggest economies (G20) gathered in the city for a key summit.
Hamburg police said on Saturday that at least 213 officers were injured so far in clashes with anti-G20 protesters, while 63 protesters were taken into custody, and 19 others were arrested on various charges.
"We have never experienced such enormous hatred and violence," police spokesman Timo Zill told local media.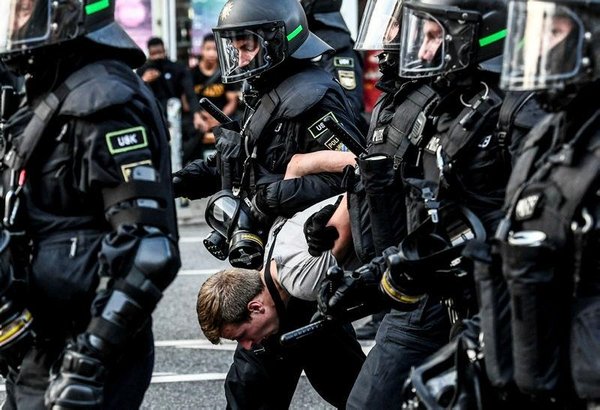 * Riot police arrest an protestor near the Millerntor-Stadion during the G-20 summit in Hamburg (EPA)
Several hundred anarchists, who call themselves "Black Bloc", set several cars on fire, burnt barricades at the popular Schanzenviertel district of the city, and they threw Molotov cocktails, rocks and bottles at police officers.
Several demonstrators also attacked the banks in the area, and looted supermarkets.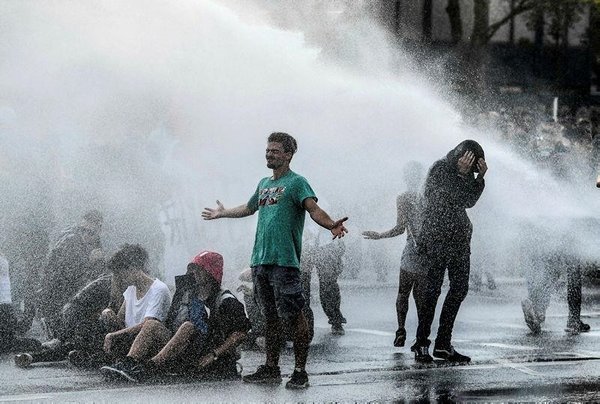 * An protesters gestures in front of police forces with water cannon vehicles during clashes near the he Millerntor-Stadion during the G-20 summit in Hamburg
The police could only regain the control after sending special police units to the area. Hamburg police also asked for reinforcements from the other federal states.
Several anti-G20 groups announced further protests across the city on Saturday, as the leaders of world's biggest economies gathered at Hamburg's Trade Fair and Congress Centre, for the second and final day of their summit.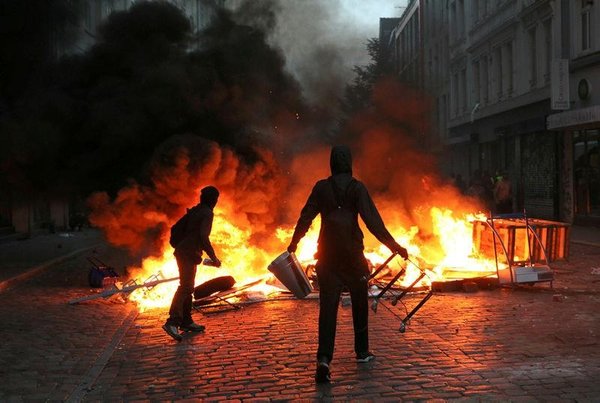 * Protesters have set barricades alight on July 7, 2017 in Hamburg, northern Germany, where leaders of the world's top economies gather for a G20 summit. Protesters clashed with police and torched patrol cars in fresh violence ahead of the G20 summit.