British police battle violent protesters in East London
The streets of East London became the scene of violent protests.
Six police officers were injured in an East London protest and four protesters were arrested overnight when the crowd turned violent.
Riot police responded late Sunday to a protest as demonstrators erected barricades and set fires to roads near the Forest Gate police station.
"Six officers were injured, four of whom were taken to hospital for medical treatment," said the police statement issued Monday.


"One person was arrested on suspicion of disorder offences; three others were arrested on suspicion of arson and criminal damage," it added. "At this time, we are not aware of any members of the public being injured or any significant damage to property."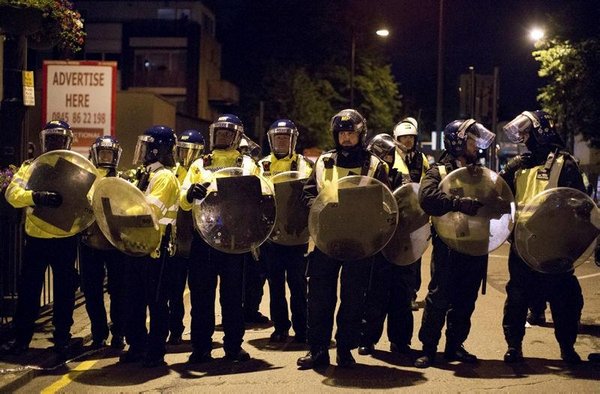 The disturbance followed a Black Lives Matter protest after the death of Edir Frederico Da Costa (known as Edson) six days after he was arrested by police.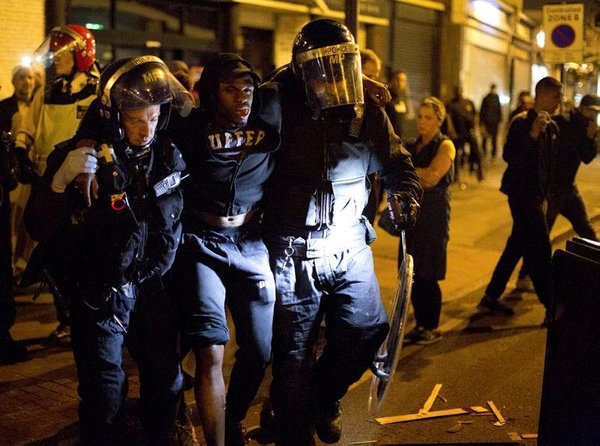 Protesters, who had originally gathered at the nearby Stratford bus station, clashed with police before the station was evacuated and closed.
Protesters demanded answers to questions surrounding Da Costa's death and threw bricks at police while chanting "Justice for Edson!"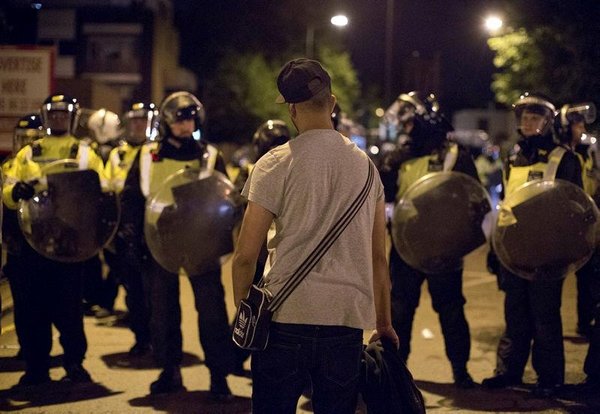 Da Costa, a 25-year-old black male, was in a car with two other people when it was stopped by police in the Newham area in East London.
Violent protests erupted in 2011 after Mark Duggan was fatally shot by police in Tottenham. Riots quickly spread across London and to other large cities and raged on for five days, causing millions of pounds of damage.